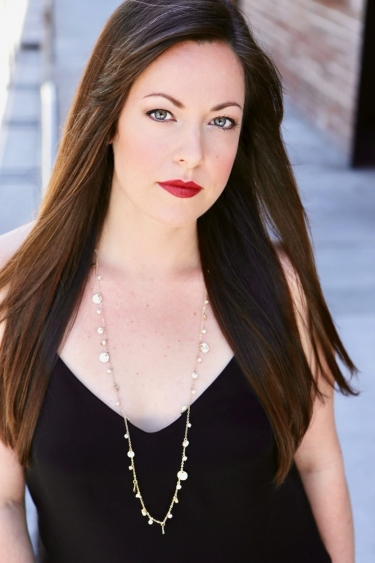 TORONTO, CANADA, April 20, 2023: Musicworks is thrilled to announce the winners of the 2022 Musicworks Electronic Music Composition Contest.
American composer, sound artist, and educator Leah Reid (left) has won first prize with her composition Reverie. "I am deeply honoured that Reverie won first place in Musicworks' Electronic Music Composition Contest! I love the magazine and am grateful for the opportunity to share my work with your readers," Reid commented, upon receiving the news.  
Reid,  who is currently an Assistant Professor at the University of Virginia, received her D.M.A. and M.A. in music composition from Stanford University and her B.Mus. from McGill University. Her works range from opera, chamber, and vocal music to acousmatic, electroacoustic works, and interactive sound installations. An interview with her will appear in Musicworks 145 (Summer 2023), which is available via subscription, from Musicworks' shop, and on select Canadian newsstands and in specialty stores. Reverie is included on the Musicworks 145 CD.
The winner of the 2022 Marcelle Deschênes Prize in Electronic Music is Diana Nadia Lawryshyn, for her composition Traditions Made Stories Told. This prize is open to compositions submitted to the contest that are created by female or non-binary artists. 
More information about the contest winners and their compositions will be posted on musicworks.ca and promoted on our social channels throughout Summer 2023.
2022 Musicworks Electronic Music Composition Contest winners
First prize ($500):
Leah Reid
(U.S.) for
Reverie
Third prize ($100): Phivos-Angelos Kollias (Greece/Germany) for Nostophiliac AI
Honourable mention: Stéphane Roy (Quebec) for Avec le temps... (short version)
Honourable mention: Bekah Simms (Canada/Scotland) for subsume
Marcelle Deschênes Prize in Electronic Music / prix Marcelle Deschênes pour la musique électronique ($300):
Diana Nadia Lawryshyn
(Ontario)
Traditions Made; Stories Told
"The twelfth edition of the annual contest drew an impressive 179 entries from 19 countries, including Canada, the U.S., the U.K., as well as Italy, China, France, Colombia, and Bosnia and Herzegovina," commented Musicworks editor Jennie Punter.
We are grateful to William Blakeney and Kevin Austin for their generous ongoing support of the cash prizes that are awarded as part of the Musicworks Electronic Music Composition Contest.
Musicworks would like to thank Canadian composer Christopher Reiche Boucher and Portuguese composer—and 2021 ECM contest first-prize winner!—Mariana Vieira for their thoughtful listening as jurors of the 2022 EMC Contest. And thanks to Musicworks Board Chair and composer Christopher Mayo for overseeing the adjudication process of the 2022 EMC Contest.
The 2023 Musicworks Electronic Music Composition Contest
opens August 1, 2023.