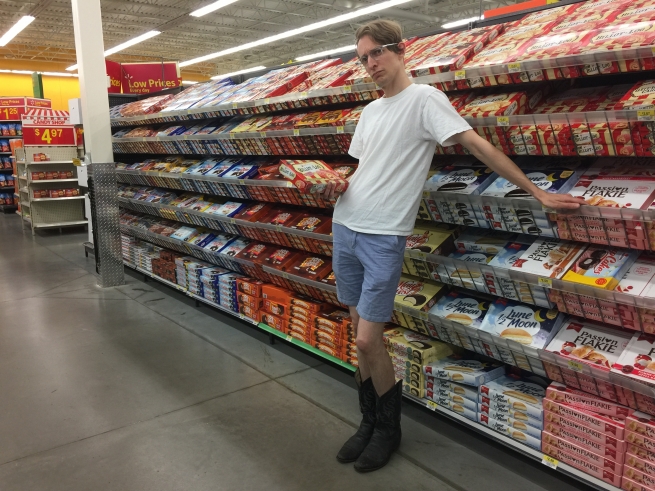 The glitchy, vaguely dystopian composition constructed from manipulated vocals is almost widespread enough now to warrant its own genre tag. Laurie Anderson is, of course, its foremother. Recent interesting entries include Holly Herndon's Platform, Katie Gately's Pipes, and Giant Claw's Soft Channel. All of them delight in detaching signifier from signified, building up intricate, often melancholic, always brazenly techy compositions from the ethereal abstraction of voice without—or with just a hint of—language.
Erik Ingalls' composition The Gravity of Plim, first-place winner of Musicworks' 2017 Electronic Composition Contest, puts a new twist on this quasi genre. With his piece, Ingalls has added another ingredient to the recipe: instead of the disembodied ahs of everything from Anderson's O Superman! to Herndon's Chorus, The Gravity of Plim makes use of fragments of an invented lexicon: plims and ploms and guhs and duhs.
It's meant to represent the last utterances of a now-dead civilization, according to Ingalls. "This is the music made from a forgotten language, preserved merely as a few voice samples and assembled by future artists or researchers to garner meaning from the long-lost culture of humankind," he says. "The interaction between members of the late culture starts with a word, grows to a village of concern, and gets a bit big and scary toward the end. Then suddenly it's gone and a presumably alien or artificially intelligent entity carries on."
As that description suggests, the piece, originally created to accompany a science-fiction short story by Ingalls' partner, is programmatic, narrative. While it retains the sheen typical of a cappella textures—Ingalls suggests he was equally influenced by the choral pieces of Japanese composer Toru Takemitsu—the piece does not rest in abstraction. But neither does its babble of pitch-adjusted syllables ever quite veer into chaos: true to Ingalls' image of the "village of concern," the voices all work together, harmonize, even at the piece's densest moments, as if trying, with slowly increasing urgency, to solve the problem of the song's composition. It's no good, though: they disappear immediately after the climax, never to return, supplanted by an airy synth. Humanity, always already technologically mediated, finally dissolves into something entirely other: maybe machine, maybe alien.
It's an impressive piece, so it's not surprising to learn that Ingalls isn't only an audio experimenter. In fact, his musical adventures have taken him all over the map.
"I started musical life as a guitarist," he says. "As I continued through university as a classical guitarist, I also developed an interest in collecting and assembling sounds—samples that would fit together into a 2005 CD release as NOT_digital, a notably dark downtempo electronic project."
Returning to his hometown of Windsor, Ontario, from London, England, in 2010, Ingalls then "composed an electroacoustic ballet for eleven-piece pit orchestra, for the community dance group Windsor Dance eXperience, called The Phantom, based on the early life through to the demise of the Phantom of the Opera. Around the same time, I started to perform with the Vaudevillianaires, a heavy rock outfit with makeup, costumes, and guitar fights. Since then, I've supplied music to Barry Brodie's Threshold of Magic: The Death and Life of Tom Thomson, a one-actor, multimedia performance which toured galleries in Ontario in 2017, and I've written and recorded some very short pieces to accompany short stories by Olivia Lori."
Currently, Ingalls is in the process of recording a suite for classical guitar. "These movements make implausible connections between a baroque-style brise, flamenco harmony, flamenco guitar technique, and a touch of oud styling," he says.
AUDIO: The Gravity of Plim by Erik Ingalls, first-place winner of Musicworks' 2017 Electronic Music Composition contest.