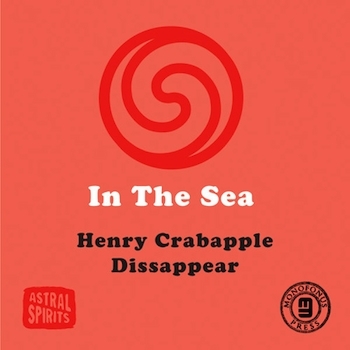 Vinyl releases are almost the norm now, as artists strive for added-value alternatives to free downloads or cheap streaming. But audiocassettes? The degree to which that trend might catch on remains to be seen, but in the meantime some excellent music is being released in that format.
In the Sea is a quartet featuring a string trio and a percussionist. Cellist Tristan Honsinger currently calls Berlin home but spent his postclassical training years from 1969 to 1974 in Montreal. It was there that he first discovered free jazz and briefly played with the Quatuor de Jazz Libre du Québec, before leaving for Europe, where his recording career began in 1975 with an LP in duo with Derek Bailey. Bassist Nicolas Caloia, whose last Ratchet Orchestra recording was nominated for a Juno, violinist Joshua Zubot, and drummer Isaiah Ceccarelli complete the quartet. As usual, Honsinger also vocalizes theatrically, aptly playing off the band's name on the opening track, "Perpendicular," where he muses whimsically about the sea in a voice that could be that of an old ship's captain who has lost some marbles after too many voyages.
Given the talent and experience in the room, it is no surprise that the playing is superb throughout, and given the instrumentation, the expected textures arise, ranging from soothingly smooth solo arco lines to dizzying swirls of silky ecstasy. What really distinguishes this recording, however, is a consistent melodic strength, which remains audible in the din even when everyone really gets going, as they do, for instance, towards the conclusion of "Pot." Add to that the sensitive and quick-witted stop-time responses contributed by all, plus Honsinger's guttural utterances that mesh perfectly with the strings and rhythms, and you have free improvisation of the highest calibre. A download code is included with the cassette purchase, just in case you like your music on the go but your Walkman has disintegrated over time.