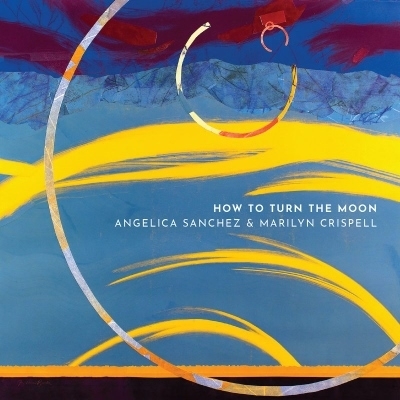 How to Turn The Moon is a trip. This fresh duo album from New York avant-garde heavy-hitters Angelica Sanchez and Marilyn Crispell takes two pianos to expansive and unexpected places. The potential for sonic deluge in the pairing of similar instruments is magnified by the piano's capacity for polyphony and projection, but this overload is avoided here by panning Sanchez and Crispell left and right in the stereo mix for clear definition. On headphones, this spatialization is fascinatingly immersive, like being wedged between the thundering soundboards of two concert grands.
Getting to know the characters of these pianists over the course of the album feels intimate. Sanchez's tone is warm, watery, and expressive, with guttural rumbles and near-vocal melodies, while Crispell's is clean, airy, and free, a kind of levitation through articulation. Both at times achieve a remarkable bell-like attack and sustain reminiscent of electric-guitar tones. The conversation between these two masters—both soloists, bandleaders, and extensive collaborators in jazz, improv, and creative music—is a dynamic exchange.
The ten tracks, written primarily by Sanchez, are designed for improvisation. Highlights include the twinkling in-piano textures of Ancient Dream, the incessantly chattering Lobe Of The Fly, the elegantly poised Windfall Light, the contrapuntal Ceiba Portal—a kind of Goldberg Variations for the now—and the echoes contrasting each voice through shared language in Sullivan's Universe. Kinship and compatibility are everywhere on this exceptional recording. The individual brilliance of Sanchez and Crispell serves to augment each other's light.