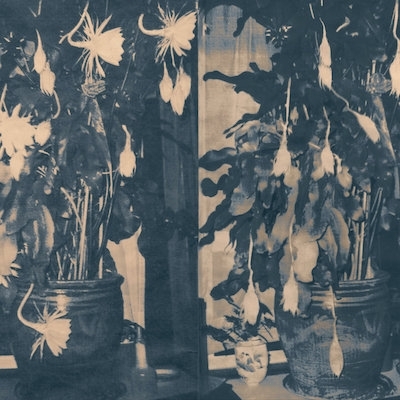 Last night I held my finger to the sky and stood still long enough for the moon to shift one degree and crest my fingertip. This observation—that we feel the Earth's axis in the vector of gravity's pull—may verge on axiomatic, but to witness the Earth's rotation, rather than infer it, nevertheless felt grounding.
Real Time, the spellbinding solo album by Toronto's New Chance (aka music and video artist and producer Victoria Cheong), performs a similar manoeuvre of cosmic unveiling. Inspired by her grandfather and his interest in bonsai, Cheong plays with the sense of scale and sings naturalistic lyrics on this album.
On "Fallen," her lament "Don't cry for me / Just because I'm fallen" hovers above atmospheric field recordings like a mist; on "Adriatic," fuzzy synths lap like the song's namesake sea; and throughout the album,
Karen Ng's saxophone
spreads like ivy. Most transfixing is Cheong's commitment to rhythm, which acts like a trellis that guides the music's patient techno sprawl. On
Real Time
, Cheong marvellously takes centre stage: she's playing with the planets, dancing on time itself.