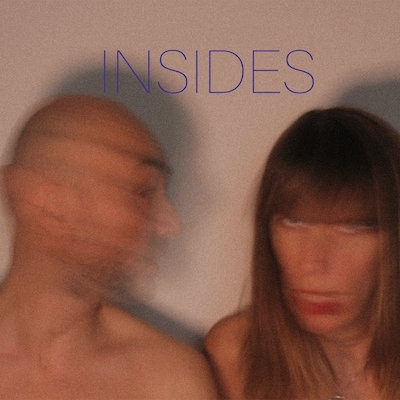 Simon Reynolds's well-known essay on post-rock was published in the U.K. magazine The Wire in May 1994. Though today the genre tag tends to connote a particular sound, in the context of Reynolds's piece, post-rock was more of a tenuous label for a diverse bunch of curious bands abandoning rock convention.
Brighton, U.K.'s Insides, who had just released their debut, Euphoria, were among the artists cited in Reynolds's piece on account of borrowing from the stubborn, mesmeric grids of American minimalism, techno's rigidity, and dry, pop sensuality. Their recent third album Soft Bonds—landing after a twenty-one-year hiatus—discovers new, spacious ways to tamper with songcraft, while continuing to prod at the fraught emotional spaces found in their earlier output. Where Euphoria generated a strange tension through its almost frictionless deadpan soundscape and the frankness of vocalist Kirsty Yates's lyrics, Soft Bonds embraces overt dissonances of various kinds—harmonic, formal, and textural.
After a relatively affable opening cut, the second piece, "Ghost Music," centres insectoid synth chatter that gnaws away at Yates's slow sighing vocals and percussive pattering. "Misericord" is anchored by an insistent rhythmic figure, atop which Yates's echoing spoken-sung delivery almost seems to jeer with its gliding cadences. This feeling culminates with the appearance of a grotesque, wordless taunt, electronically distressed to almost resemble a kazoo. The skeletal-feeling arrangements and stark precision of the production only accentuate the impact of these jarring features, and the two subsequent tracks continue this trajectory: quasi-static sonic states haunted by strange disruptions.
Toward the end of the record, the music thaws, revealing a string of tender, understated pieces where the strained electronic timbres recede, giving way to organic instrumentation of various kinds. There's a clarity of colour to the woven, undulating patterns in these pieces, and the disarming tonal contrast of this concluding section brings a satisfying balance to the arc of the album.