MUSICWORKS UNVEILS 2016 CONTEST WINNERS
Vancouver musician Craig Aalders and B.C. poet Tom Wayman win top marks
in Musicworks' 2016 Electronic Music Composition and Sonic Geography Writing Contests
For the first time in Musicworks contest history,
both top prizes go to British Columbia artists.
For immediate release: TORONTO, CANADA, February 14, 2017—
Musicworks
is thrilled to announce that Craig Aalder's
el8dEra 3m
has won first place in Musicworks' 2016 Electronic Music Composition contest
. Craig is profiled in the Spring 2017 print issue (#127),
available through subscription
and on Canadian newsstands in March 2017.
el8dEra 3m
is included on CD #127.
Tom Wayman's "Elemental Musics" won first place in the 2016 Sonic Geography Writing Contest, and will be published in the Spring 2017 issue (on newsstands March 2017).
Musicworks congratulates the 2016 Electronic Music Composition Contest winners:
First Prize ($500): CRAIG AALDERS(Vancouver, B.C.) for el8dEra 3m.
Second Prize ($300): TATE CARSON (U.S.) for Before, I wandered as a diversion.
Third Prize ($100): MICHAEL POUNDS (U.S.) for Breathing 2: Re/Inspiration.
Musicworks congratulates the 2016 Sonic Geography Writing Contest winners:
First Prize ($500): TOM WAYMAN for "Elemental Musics."
Second Prize ($300): RICK MADDOCKS for "Cerro Bellavista Rooftop, Valparaíso."
Third Prize ($100): JANET YOUNGDAHL for "Inspiration 1: Voicing Hildegard von Bingen."
The sixth edition of the annual contest drew an impressive array of entries from North America and beyond. Musicworks thanks 2016 jury participants Daniel Glassman, Norah Lorway, Anthony T. Marasco, Tyler Prozeniuk.
FIRST-PRIZE WINNER BIOS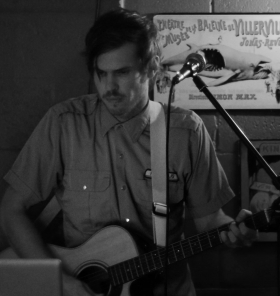 Craig Aalders is a guitarist, composer and educator who is actively engaged in Vancouver's vibrant music scene. His solo ambient electroacoustic work explores the relationship between sound, composition, and improvisation. His music represents the use of abstraction to convey strong emotional, expressive, and complex ideas. Craig's work has been performed throughout Western Canada. He an active member of the music education community.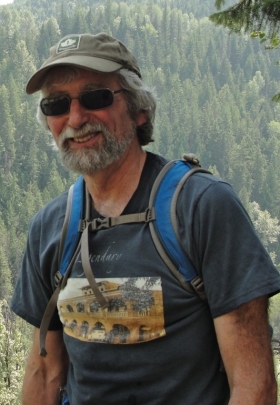 Tom Wayman's recent poetry titles include The Order in Which We Do Things: The Poetry of Tom Wayman from Wilfrid Laurier University Press, and Built to Take it: Selected Poems 1996-2013 from Lynx House Press, both published in 2014. His newest book is a themed collection of poems about music's impact on our daily lives, Helpless Angels (Thistledown Press, 2017). He lives in the Selkirk Mountains of southeastern B.C. near Nelson, where he is active in a number of community literary ventures.
MUSICWORKS' 2017 CONTESTS OPEN LATE MARCH 2017