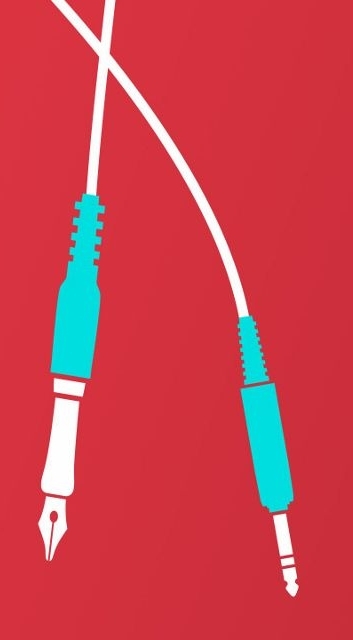 Musicworks is thrilled to announce the winners of its 2017 contests.
Erik Ingalls' The Gravity of Plim has won first place in Musicworks' 2017 Electronic Music Composition contest. Ingalls' winning piece began as an accompaniment to a science-fiction short story written by his partner. "Being a classic science-fiction fan, I had in mind an impression of humans and AI in space but wanted to avoid the cheese of space theremin and sounds akin to the Twinkie commercials in (the Raymond Scott compilation) Manhattan Research Inc.," he explains. "Taking inspiration from choral works by Toru Takemitsu and vocal stylings of Laurie Anderson and DM Stith, I made voices the focus of the work, a sort of impossible choir of perfectly repeated utterances."
Erik is profiled in the Spring 2018 issue (#130), available by subscription, from Musicworks' shop, and on select newsstands (March  30, 2018). The Gravity of Plim is included on the Musicworks #130 CD. Both the story and track will be posted on the Musicworks website in late March.
Ina Čiumakova's poem "Playgrounds" won first place in the 2017 Sonic Geography Writing contest, and will be published in the Spring 2018 issue. It's inspired by a low-rez photo she took in 2005 of a frozen carousel. "I found this picture recently when visiting my family back in Šilutė, Lithuania," she recounts. "It brought back many childhood impressions, and acted as a trigger for reconstructions of my memories about my town and surroundings. I deeply believe that silence can be the perfect condition for soundscapes to be transformed into something new."
2017 Electronic Music Composition contest winners:
First Prize ($500): ERIK INGALLS (Windsor, Ont.) for The Gravity of Plim.
Second Prize ($200): DEMIAN RUDEL REY (Argentina, France) for Theophilus.
Third Prize ($100): JULIA MERMELSTEIN (Toronto, Ont.) for wonted II-III.
2017 Sonic Geography Writing contest winners:
First Prize ($500): INA ČIUMAKOVA (Lithuania, Belgium) for "Playgrounds."
Second Prize ($200): SUSAN BURCHILL (Winnipeg, Man.) for "Bus Ride Home—October."
Third Prize ($100): HEATHER KELLY (Toronto, Ont.) for "Blackout Music."
The eighth edition of our annual contests drew an impressive array of more than 85 entries from North America, Europe, and beyond. Musicworks thanks 2017 jury participants Chenoa Anderson, Crystal Chan, Emma Doran, and Joe Strutt.
First-Place Winner Bios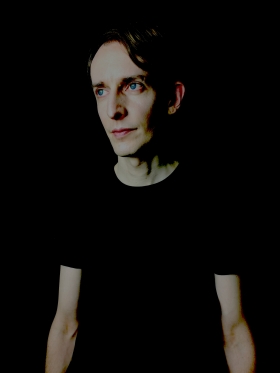 Erik Ingalls is an electro-acoustic composer and classical guitarist. Born and raised in Windsor, Ontario, Erik has an Honours B. Mus. from the University of Windsor, where he first developed an interest in collecting and assembling sounds. His 2005 CD release as NOT_digital was a dark downtempo electronic project, described as "an organic electronics concept that could double as the score of a noirish art-house sci-fi / horror drama" in The Windsor Star.
 
While working behind the scenes at the English National Opera in London for two years, Erik studied scores and enjoyed examining the endless currents of art, theatre, and music. After returning to Windsor in 2010, he composed an electroacoustic ballet piece for 11-piece pit orchestra for the community dance group Windsor Dance eXperience. He also supplied the music for Barry Brodie's Threshold of Magic: The Death and Life of Tom Thomson, a one-actor, multimedia performance which toured galleries in Ontario in 2017.
Erik is currently recording a suite of five pieces for classical guitar. These movements make implausible connections between a baroque style-brise, flamenco harmony, and flamenco guitar technique with a touch of oud styling. 
<www.erikingalls.com>
¯¯¯¯¯¯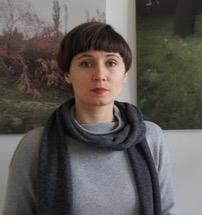 Ina Čiumakova was born in Russia and grew up in Šilutė, Lithuania. She was recently awarded the Erasmus Mundus Excellence Scholarship (2016–2018) to support her joint master's degree studies in new-media curation, digital heritage, interactive installation, and experience design, which she is pursuing at several European universities.
She recently launched a small photo gallery on minimalist contemporary photography on Instagram under the name @FloatingSources.
Ina is currently researching sound-based art at the University of Aalborg, Denmark. She is currently based in Brussels, Belgium.