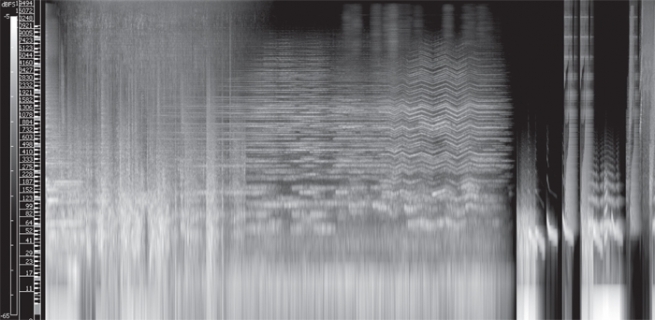 Israeli-Canadian composer Eldad Tsabary is omnivorous when it comes to digesting various influences, both musical and otherwise. With strong ties to Montreal's electroacoustic scene, and as a lecturer in Concordia University's electroacoustics program, Tsabary's music takes the broadest definition of electroacoustics to heart. His work is influenced by acousmatic music, noise, soundscape composition, ambient music, and computer music, and also by his formal training in composition in the acoustic medium and in jazz. His output has often featured different religious and culturally specific themes that are elided and juxtaposed in much the same manner as his diverse stylistic resources. His wide-eyed and open-eared approach to electroacoustics generates complex and challenging work that elicits questions and embraces contradiction within both the sonic and semiotic domain.
Tsabary's recent work Tikkun Nefesh is no exception. Pairing twelve-channel electronics with a live improvising instrumentalist, the piece charts an overwhelming and disorienting aural terrain of competing sounds and musical languages. Drawing on the dense blaring soundscape of combat that had sometimes surrounded him in Israel, Tsabary has taken public-domain recordings of explosions and pitted them against jagged, computer-generated squalls, which together evoke the surreal terror and existential perplexity of warfare. Cutting through this torrent of sonic violence, though, is the instrumentalist—often Tsabary himself, on flute—that presents a strange, fundamentally displaced, yet ultimately hopeful, human voice.
Image: A spectograph of Tikkun Nefesh's electronic part generated using the Sonic Visualiser program. Image by: Eldad Tsabary.