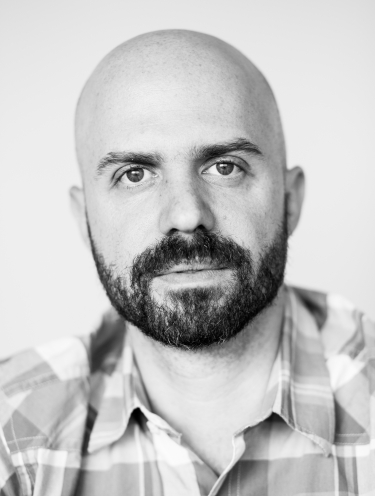 After a month delay due to challenges presented by the coronavirus pandemic, Musicworks is thrilled to announce the winners of its 2019 Electronic Music Composition Contest. We thank composer entrants for their patience.
Brazilian composer Alex Buck, who is currently based in California, won first prize with his composition Screaming Trees. An article about Buck appears in Musicworks 136 (Spring 2020), available by subscription, from Musicworks' shop, and (when they reopen) Canadian newsstands and select shops. Screaming Trees is included on the Musicworks 136 CD.
"I'm truly honored to win the first prize of Musicworks' electronic music contest," Buck said. "Since the beginning of my studies in electroacoustic composition I've been especially interested in (and influenced by) Canadian composers. It will be so exciting having my music played and heard by Musicworks readers! This is super gratifying. I want to thank Musicworks magazine for the opportunity of exposing my work to your community of readers."
2019 Electronic Music Composition Contest winners
First Prize ($500): Alex Buck (Brazil / California) for Screaming Trees
Second Prize ($200): Patricia Martinez  (Argentina) for Del cuadro a la postergación
(Espejos de tiempo I) / From the picture to deferment (Mirrors of Time I)
Third Prize ($100): Orestis Karamanlis (Athens, Greece) for BitVox, for beatboxer & live-electronics
Honourable Mention: Diego Ratto (Italy / Sweden) for Cohærere
Honourable Mention: Bihe Wen (China) for Beyond
Honourable Mention: Joseph Fitzner (Nova Scotia, Canada) In Front of Me There is a Wall of Glass.
"The Electronic Music Composition Contest is our most exciting outreach activity, with participation from ," said Musicworks editor Jennie Punter. The ninth edition of the annual contest drew an impressive array of 149 entries from Canada, the U.S., Australia, and countries across Latin America, Europe, and Asia.
Musicworks thanks composer Adam Scime and Convergence Theory cocurator Amanda Smith for their thoughtful listening as jurors of the 2019 EMC Contest.
Stories about all the contest winners and their compositions will be posted on our Web site throughtout the spring and summer of this year.
Musicworks' 2020 Electronic Music Composition Contest opens AUGUST 1, 2020