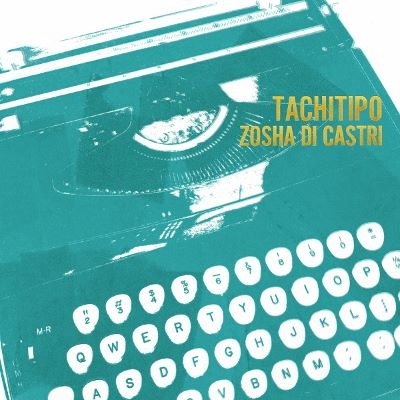 New York–based Canadian composer Zosha di Castri's Tachitipo is a striking, rigorous debut album of solo and chamber works. Comprising interpretations by a veritable who's who of contemporary performers—International Contemporary Ensemble, Yarn/Wire, and the Jack Quartet, to name a few—this album follows the composer's explorations of timbral intersections and juxtapositions. Di Castri draws inspiration from a variety of places: the mobile sculptures of Lee Bontecou and Alexander Calder inform La forma dello spazio, while lines from the poets C. P. Cavafy and Leonard Cohen inform Cortège. The political climate in the United States in 2017 inspired Dux for solo piano (di Castri's primary instrument), a virtuosic work that weaves together explosive outbursts and lovely chord blooms, with subtle nods to Messiaen.  
The titular work, written for Yarn/Wire and named after an 1823 typewriter model invented by Pietro Conti di Cilavegna, is an epic work for two pianists, two percussionists, and electronics. Reflecting on "writing and the machines we use to execute our ideas," Tachitipo is groovy, with very playful writing for percussion, momentum-building rhythms in the pianos, and is framed perfectly with well-integrated, thoughtful electronics. Like many of the other works on the album, it directly confronts musical juxtapositions and leans into them, creating waves of unpredictability and tension.
Di Castri's abstract language blends expertly with the work's central concern with how machines have played into human evolution—or devolution.