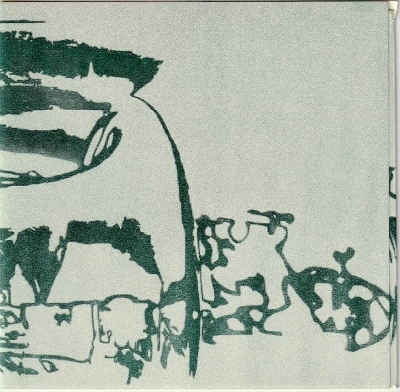 Yves Charuest is a distinguished alto saxophonist with deep roots in improvised music, including five years spent in German bassist Peter Kowald's trio and decades of collaboration with fellow Québécois musicians. On Le Territoire de l'anche (territory of the reed), Charuest steps out for an hour-long series of eleven solo improvisations.
Charuest possesses an original conception of line and a broad expressive range, creating work of immediacy and depth. He's never simply exploring a particular technique or range of the horn: he's finding new levels of meaning within a sonic field, developing a range of subtle inflections that possess their own identities—less a pattern of notes than a series of expressive events that can suggest a parallel language, a stream of thought with each sound individually shaped and inflected, whether interjection, cry, or gasp.
On Arundo donax, Adorno don't ask, he develops a high-pitched, hard-edged, oboe-like sound, employed first on permutating dissonant phrases that suggest the Master Musicians of Joujouka but which ultimately dissolve into muted barnyard multiphonics. The brief Windward Ho is a conversation between the percussive popping of keys and faint, airy lines.
The program reaches its summit with the ten-minute Exquisite Corpus Callosum, a title that, combining the surrealist practice of collective drawing and the band of nerve fibres that connect the brain's two hemispheres, suggests that solo improvisation is already a kind of collective activity, connecting breath, brain, and tradition with the whims and possibilities of a technology, including here the distinctive qualities of the individual reed.