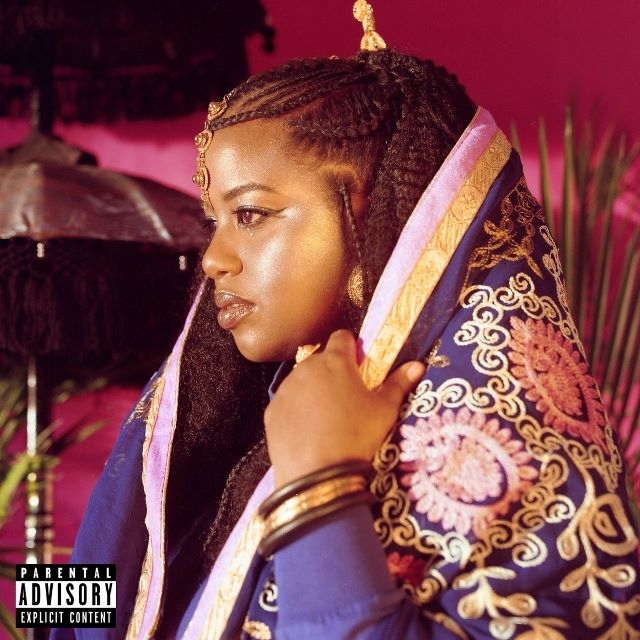 Witch Prophet is a fitting name for Ayo Leilani, whose enchanting, bold, and malleable vocals, hypnotic rhythms, and profound lyrical wisdom conjure powerful stories. Her latest release, DNA Activation, both lives up to and expands on the achievement of her stunning 2018 solo debut, The Golden Octave. Here the Ethiopian-Eritrean-Canadian singer-songwriter sings in English, Amharic, and Tigrinya. Each of the album's ten tracks, all named after a different family member, are inspired by folklore and biblical tales.
Central to Witch Prophet's signature sound is an effortless ability to mix distinct genres—jazz, operatic soul (her term), alt-R&B, hip-hop, modern Afrobeat rhythms—with an urbane bent that mesmerizes. She uses all this to powerful effect on DNA Activation, which feels like it is meant to be experienced as one lengthy, intertwining sonic journey. From the scatting and smoky trumpet of the opener, "MUSA," to the sparkling, soothing closer, "REGBU," songs morph, transform, and emerge anew like waves, smooth and forceful.
The beauty and experimental qualities of Witch Prophet's sound never come at the expense of the personal or political. Just as her music runs the gamut of African-diaspora expressions, her lyrics address the range of African-diaspora experiences: pride, self-love, and rejection of oppression ("MAKDA"), despair ("MUSA"), determination and community ("ROMAN"), and love and devotion ("DARSHAN"). The magic of DNA Activation offers enlightenment and healing on spiritual levels that only music like hers can reach.
---