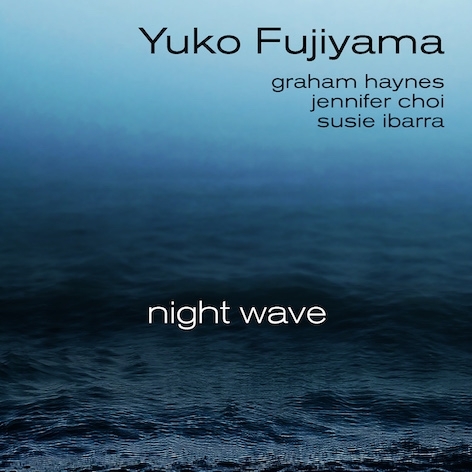 On this new recording, Japanese-born pianist Yuko Fujiyama has created fifteen musical colour fields in duo, trio, and quartet configurations alongside sympathetic American associates Jennifer Choi (violin), Susie Ibarra (drums and percussion), and Graham Haynes (cornet and flugelhorn). Moving between gentle formalism that usually involves solo-piano sweeps and energetic group excursions, Fujiyama brings the same skill to each subset.
A few tracks follow expected paths. The slimmed-down "Premonition," for instance, is expressed as a relaxed piano-drums duet, while the following "Indignation" is a variable solo-piano commentary on the previous track. With its frequent pauses, "Beyond the Sound" may be the breeziest way of blending single piano key clips, xylophone metal clanks, and cornet slurs; the next track, "Waltz of the Shadows," extends those textures to the full keyboard; and the ensuing "Autumn Whispers" adds light drum touches. In contrast, low-pitched rumbling from the pianist and drummer on "Night Wave" toughens Choi's initially strict formalism so the violinist soon produces stabbing string tremors.
"Up Tempo"—the stand-out instance of energetic, atonal sounds—is also the only tune featuring Asian inflections, with the violin taking on stinging, erhu-like properties. However, Fujiyama's sharp, discursive chording, Haynes's urgent flutter-tongued obbligato, and Ibarra's positioned ratchets and rolls confirm the tone-splattering performance as bracing and decidedly within Western musical tradition.