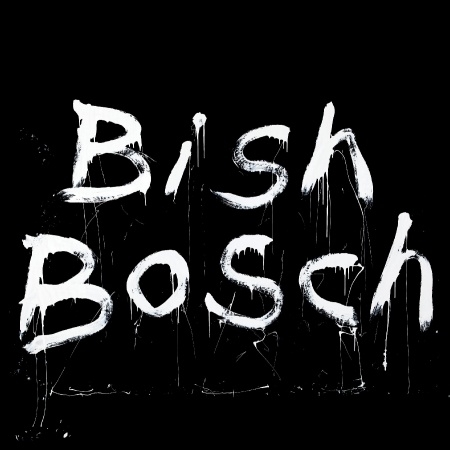 Scott Walker's output since 1995's Tilt is unquestionably some of the most flamboyantly unique and ambitious song-craft of the past two decades, and Bish Bosch is no exception.
The prevailing feeling is one of revolting and sensational corporeality—teeming with brusque immediacy. The quality and proximity of his botched croon often sounds haunted and otherworldly. Here you can almost feel his lungs and trachea flailing around under his skin. His lyrics, obtuse and evocative as ever, veer further into grotesque territory—referring to genitals, rotting tartare, and shit (even sometimes with corresponding word-painting).
Amid the cinematic sweep of his prior work, there was always the looming threat of post-punk or industrial aesthetics. Here, though, percussion and guitars are thrust into the foreground, offering skewed echoes of PiL's Flowers of Romance or Neubauten's Drawings of Patient O.T. The widescreen string sections have receded a bit too, blending seamlessly with the other textural elements.
Fortunately, Walker's pervasive and perverse sense of humour has grown proportionally to match his portentous audacity. But the weird jokes, non-sequiturs, and the occasional slapstick moment, don't lighten the mood; they only add further tension and strangeness.
Bish Bosch is just as infuriatingly beautiful as you'd expect, maintaining Walker's reputation as one of the most enduringly challenging and fascinating songwriters of today.