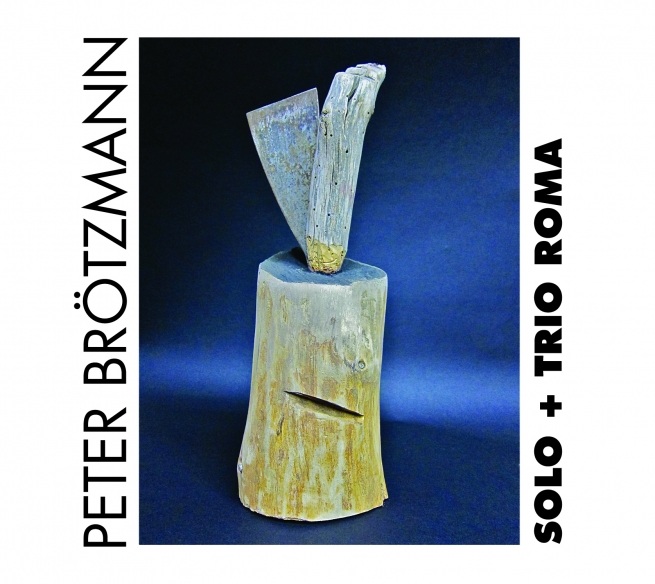 This two-CD set chronicles Brötzmann's solo and Trio Roma concerts at 2011's FIMAV on the approach of his seventieth birthday, a momentous occasion for an artist whose work combines titanic stamina and anarchic expressionism.
The solo concert might stage existence, a musical performance as naked as a late Beckett play, Brötzmann roaring, braying, wailing, and shouting through his saxophones and tárogató (a Hungarian woodwind), all of his work a hymn to the pain, promise, and deception of life itself. After an hour of extended improvisations, he turns to some of the songs that define the African-American lyric tradition, first roaring through the ancient I Surrender, Dear, a favourite of Coleman Hawkins, the virtual father of the tenor saxophone in jazz, and then Ornette Coleman's Lonely Woman, the archetypal free-jazz dirge.
The Trio Roma adds two younger musicians to fuel Brötzmann's fire. Norwegian drummer Paal Nilssen-Love brings great energy and a restless creativity to this music, whether setting patterns against the rest of the band or thrashing out a complex web of polyrhythms. Italian bassist Massimo Popillo melds cool electronics and furious plucking; creating a wall of sound that is at once pipe organ, gong, and factory. The three play a single piece for nearly seventy minutes: brief pauses arise; there are short drum and bass solos; then the group reassembles around a new motif. Traditional notions of structure may not apply, but there's an essential form in place, a ritual of sacrifice and benediction, a kind of miracle of testifying that takes on a transformative power.