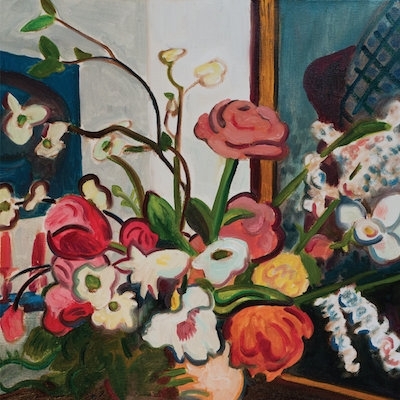 Saxophonist and electronic composer Joseph Shabason's 2017 debut recording Aytche was a warm, charismatic release that invited repeated listening, even though its influences occasionally swam pretty close to the surface. The credits on Anne, his latest, actually include Gigi Masin (one of said influences) and (Jon Hassell collaborator) Hugh Marsh. Yet the album's aesthetic genealogy is considerably less explicit than that of its predecessor, allowing Shabason's individual perspective to occupy the foreground.
Both albums share a gauzy ambient base, yet where Aytche seemed at points somewhat shy about lyricism and ornamentation, this time around instrumental phrases wander overlapping jazz-adjacent routes, providing newfound breath and emotional complexity. While this is decidedly more organic, the synthetic dimension of the music has broadened as well, embracing metallic digital hues alongside the gently undulating analog timbres heard on the debut disc.
This sonic expansion is unquestionably motivated by the album's challenging subject matter. Throughout, Shabason threads excerpts of interviews with his mother about her battle with Parkinson's disease. Despite the weight of this topic, the deployment of these spoken segments is delicate and nuanced, more suggestive than broodingly narrative. The music elegantly follows the questions traced by its titular protagonist—exploring the intersection of identity, familial bonds, and grief. It evokes maternal tenderness, mortal fragility, ineffectual uncertainty and creeping dread, sometimes all at once. This broad and sometimes unsettling emotional scope flows naturally from piece to piece—without being driven too assertively by the excerpts of spoken material.
It's exciting to witness the promise intimated by
Aytche—
Shabason's uniquely sensitive musicality—emerge fully on this beautiful tribute, even if it's precipitated by less-than-fortunate circumstances.