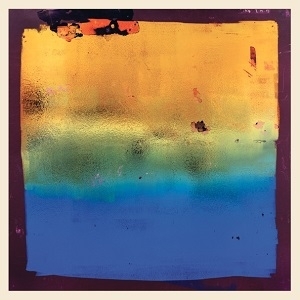 In the late 1980s and early '90s, there was a palpable enthusiasm for experimentation among various musicians who had been lumped together under banners like gothic or ethereal. In addition to austere post-punk and maudlin glam-posturing, this multifarious category also encompassed bands such as This Mortal Coil or His Name Is Alive, whose early truncated vignettes were as hauntingly evocative as they were preposterous.
Vancouverite Ian William Craig seems to come from a different place altogether, yet his CD debut on Sean McCann's Recital label seems to summon the spirit of those aformentioned bands and similar music—mixing voice, atmospherics, and abstraction.
The material on A Turn Of Breath draws from several of Craig's digital-only releases from the past few years, but also includes previously unreleased tracks. Despite being a compilation, it's remarkably consistent, focusing on the choral layering of Craig's formidable vocal talents and flickering reel-to-reel tape processing.
His music's most compelling feature is the way that it transmits a tangibly human, emotional vulnerability through a dense crust of lo-fi electronic manipulation, without veering into cloying preciousness. Craig's trained voice is malleable and sweet, effortlessly drifting into a richly hued falsetto, but altogether avoiding any irritating operatic tics. The crumbling noisiness of the tapes also works to compound the sense of fragility conveyed through the voice. And although his music employs repetition. electronic processing, and transparent and simple diatonic harmonies, his clear melodic sense is always in evidence—even when virtually buried in grimy tufts of tape noise—and always presents a hint of sobriety amidst the aural fog.
A Turn of Breath is a bold, cohesive release navigating a thoroughly fascinating riparian zone between song and radical shapelessness. Equal parts charismatic and cryptic, this music offers an open and persuasive invitation to listen.