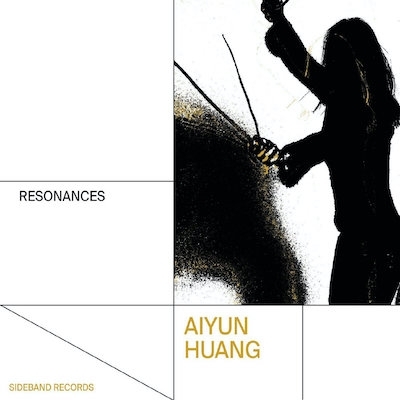 On Resonances, Toronto-based percussionist Aiyun Huang showcases an eclectic range of musical ideas. The seven-track album is out on the Chicago label Sideband, which was founded in 2020 to present a wide spectrum of new-music records. Resonances features works by an assortment of contemporary classical composers who each offer a different atmosphere—some pieces are cold and icy, while others are warm and delicate. But every track on the album highlights Huang's dexterity and inquisitive attitude.
Throughout Resonances, Huang displays her command of different percussion instruments. On Chris Paul Harman's "Verve," which features marimba, Huang swims with ease through detailed rhythms and shifts in dynamics on the full pitch range of the instrument. It's a constant rush of energy to the finish line, and Huang plays with impeccable precision. Inouk Demers's "Désastre" explores a much more sparse, dissonant world. Here, Huang shows her virtuosity through her patience: she skillfully shifts between the chaotic rhythms and their distant reverberations that colour moments of silence.
Resonances is at its best when it takes surprising turns. With Chris Mercer's "Concerto Chamber," for example, Huang trades marimbas and vibraphones for a prepared guitar. The guitar's strings sound like electric pulses instead of lush strums, and Huang's vigour for exploration shines. It's here, too, that the album's central tenet—to explore the possibility of percussion—comes vividly to life, showing us just how many ways you can make modern percussion music.