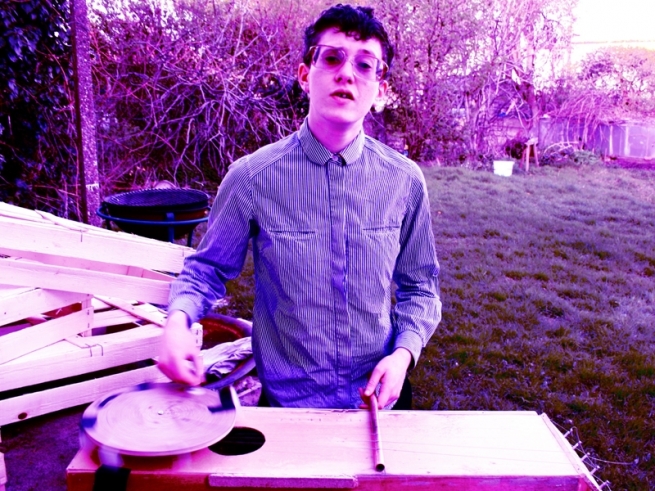 FULL-TEXT AVAILABLE IN PRINT EDITION ONLY    Growing up on the outskirts of London, kids are drawn to the city by any number of attractions, from shops to sport matches, from galleries to gangsta posing. For Mica Levi, it was classical-music concerts. Growing up in an intensely musical family, that was a typical weekend excursion. But as she got older, into her teens, her trips from Watford into Waterloo station saw her drawn in by a new musical obsession. "My Dad used to take me to the Video and Music Exchange in Notting Hill. There were three or four shops there: one that sold old equipment, one that specialized in classical and opera . . . another for hip-hop, soul, jazz, and R&B, and another for indie-rock, pop or whatever. Going there was more exotic to me than going to the concert hall."
Fast-forward one decade. Mica Levi has just returned from a gig in Dublin with her band, Micachu & the Shapes. It's the summer of 2012 and she's talking to me on her mobile phone while wandering around her back garden in southeast London, a city that is about to be consumed by the Olympic games. Her life is about to be consumed by the release of Never, the band's second album, a wonderful mess of melodies that ricochet across the mix like rubber bands, hyperactive rhythms that jitter and shake like mechanical insects, and post-synthetic timbres that leave the listener questioning what is real and what is fake. 
Read more in the print edition.
Image: Micachu & The Shapes and the London Sinfonietta. Image by: Sasha Cakes.