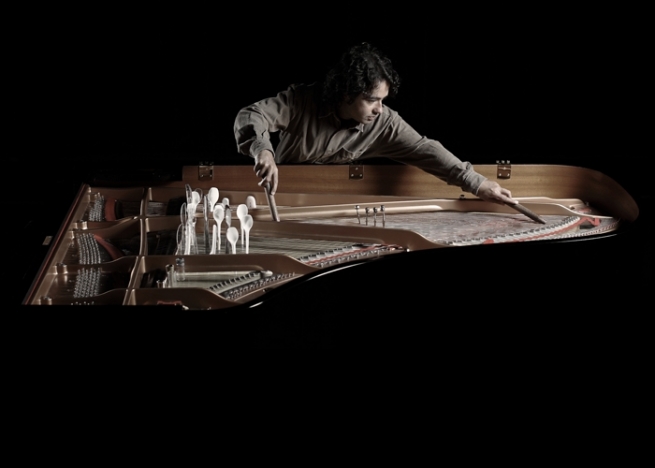 FULL-TEXT AVAILABLE IN PRINT EDITION ONLY   When you're caught up in the thick of it, all those cute, clichéd little epithets about turning life's lemons into lemonade, spinning grave fuck-ups into rapturous inspiration, and the like, hardly seem to hold any wisdom whatsoever.
Things suddenly went awry for Turkish composer and performer Erdem Helvacioglu while flying to California to headline at the International Live Looping Festival in 2007. During the flight, he opened up his laptop and, to his horror, it was completely wrecked—it wouldn't even boot up. The gig wasn't as prestigious as playing Carnegie Hall, but it was important—it was Helvacioglu's first headlining slot in North America, and it was also his first time appearing as a performer across the pond. Having been flagged as one of Turkey's leading composers of electroacoustic music, he had presented his work in multichannel diffusion in North America, but this time, following the success of his recording Altered Realities, he had come armed with his acoustic guitar, a laptop, and a suitcase full of new and fairly unfamiliar hardware gadgets.
---
Image by: Tunc Aras.