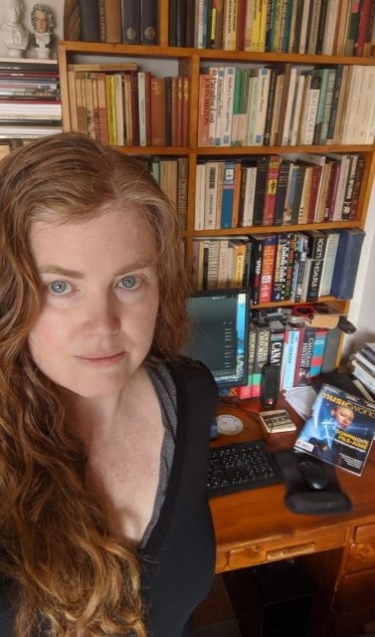 A barrage of media releases announcing the cancellation or postponement of concerts and festivals—in my hometown of Toronto, in music hubs across Canada and beyond—began hitting my inbox with increasing intensity the second week of March. Like many who actively follow, attend, present, or document live music, I had been aware that a sound-dampening wave was approaching. But I had no idea how profound its effect would be until it fully arrived.
The novel coronavirus disease known as COVID-19 moved swiftly into communities, darkening stages and shuttering venues, from symphony halls to corner bars, as people from all walks of life, including musicians, started falling ill. Events and tours, large and small, were cancelled. All music-related gatherings, from piano lessons to orchestra rehearsals, came to a stop. "Closed until further notice" was the common refrain. People began washing their hands and watching the headlines more often. They were told by officials to stay away from each other and to stay inside. Things got very quiet.
But that did not last long.
The social-media connections music artists have with each other and their supporters suddenly became honest-to-goodness lifelines: people piped up to offer advice about podcast microphones or ask how to give music lessons online; to share knowledge about accessing emergency subsidies or large venues that were programming Livestream concerts; and to comfort those who were feeling afraid, depressed, or lonely.
Some set down their instruments to don their activist hats. Others dove into their archives and found videos to post; played a weekly, cocktail-hour, Facebook-Live set; or got into self-promo mode to remind friends and followers that they had recordings for sale on Bandcamp.
And every night after dinner in cities around the world, people stood on their front porches and balconies and made a racket with their voices or the loudest object in their home to show their support for their local healthcare workers. A daily moment of catharsis.
Like other areas of endeavour, music will have its share of heartbreaking stories before the pandemic has run its course. Already several notable music artists have died due to complications related to the coronavirus. As I write, government health officials in my country cannot tell us how long it will be before social-distancing rules are relaxed. We are waiting for the curve to flatten. And even when rules start relaxing, how much longer will it be before we can play a gig, grab a seat at the bar to watch a set, share a patch of grass at an outdoor concert? We want to do the right thing. We also want to do our thing.
Already in these early weeks, new collaborative musical creations and projects are emerging online: a humorous music-video parody uses turns of phrase from the Canadian Prime Minister's daily address to the nation; members of a symphony orchestra—in their homes, and in their civvies—connect on Zoom, an online meeting platform, to perform a beloved classical work; an exploratory music-and-sound-art festival cancels its 2020 edition then puts out a call for submissions to a new, multiday online event that will go on to feature an even wider array of artists.
The powers that be may not consider music an essential service, but there is no question that music is essential right now. It is, as it has always been, a way to express deep emotions, connect with others, and inspire thought and action. Many of us are exploring music more deeply now; some are clinging to it for dear life.
Towards the end of December 2019, I accepted an invitation to Open Waters, an annual festival of adventurous new and improvised music presented in early January in Halifax by Upstream Music. I spent the first week of 2020 immersed in a vibrant music community, connecting with musicians—most of them composers, improvisers, organizers, or all three.
Energized, I returned to Toronto ready to attend as many music events as I could within reason, with the intention of making new connections and opening my ears. In January alone I went from the Royal Conservatory of Music's 21C Music Festival to the Juno Award nominations media conference to the Australian Art Orchestra's dazzling performance of Nicole Lizeé's Karappo Okesutura Vol III presented by Soundstreams, with stops in between at local venues to catch free-improvised jazz, and electronic music. The second annual Women From Space, a fabulous, four-day, talent-packed festival, was held in Toronto in early March. It was probably the last live-music event to unfold before we were all told to go home and stay there. On Sunday night, New York-based Canadian pianist and composer Kris Davis (who was on our Fall 2014 cover) and German saxophonist Ingrid Laubrock closed the festival with an intensely sparkling set.
As much as I long for moments like these to return, I am looking forward to the musical discoveries and conversations that artists, contributors, and collaborators will bring to Musicworks' readers this year.