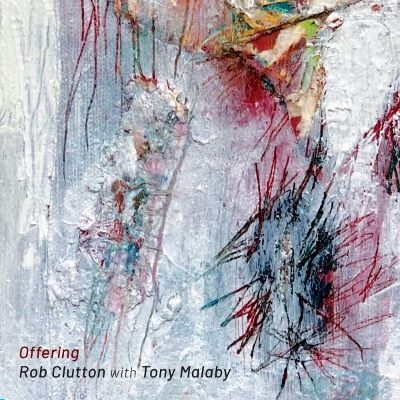 Bolstering his skills as an improviser and composer, Toronto bassist Rob Clutton reconstitutes some of his previously recorded improvisations as notated kernels for this program with New York saxophonist Tony Malaby. No rote recapitulations here, those themes and others are stretched and pulsate with the same cultivated freedom the duo brings to the completely improvised tracks.
Of the disc's eleven tunes, some, like "Refuge," come across with supple guitar-like strokes from Clutton matched with relaxed tone expressions from Malaby that explore every facet of the piece. Meanwhile "Lattitude" revolves around a chromatic interface that depends on balancing the saxophonist's undulating tremolo lines with the bassist's deep, dark thumps. In contrast, each of the three in-the-moment improvisations resonates with technical prowess that is as outstanding as it is subtle. On "Twig," Malaby's sprightly altissimo-pitched soprano sax narrative is urged to flutter-tongued power by Clutton's pressurized string-stretches; the frenetic commotion created on "Swerve" has tandem bass pumps preserving broken-octave affiliations with the saxophonist's detours into higher-pitched split tones.
The extended "Crimes of Tantalus" may be the most spectacular expression of the pair's partnership. Clutton's rhythmic sophistication, displayed in a solo of pressurized pumps, thoroughly complements the tenor saxophonist's stream of cries, reed bites, and multiphonics. Yet, as dramatic as it is, the performance comes across with a maximum of sophistication, a minimum of struggle, and with every fluid timbre in its proper place. This notable Offering offers up many instances of Clutton's musical maturity.