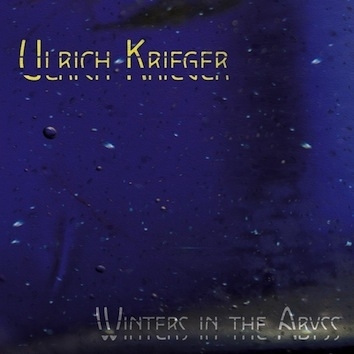 From George Frideric Handel's Water Music to Beach Boy Brian Wilson's "Surf's Up," water and its properties have long fascinated prominent composers and been reflected in their work. In Winters in the Abyss, German-born, Los Angeles-based Ulrich Krieger has dived deep with his creativity, producing an hour-long portrait of marine layers from just below the surface to the lowest depths of the ocean. The performance by the Valencia, California-based Trio Kobayashi—trombonist Matt Barbier, contrabass trombonist Paul Rivera, and French horn player Zara Rivera—yields results as solid and murky as the continental shelf, but with appropriate thematic variations.
Considering the composition's outline and its extremely low-pitched tessitura, it's a credit to the trio that none of the suite's four sections are as muddy in presentation as the ocean floor can be visually. Throughout, the three closely miked brass players avoid sonic stasis, splashing and spitting out particular timbres ranging from hippopotamus-like gulps to foghorn-like drones. Most of the time, one instrument (usually the French horn) takes the lead, with the trombone duo entwining further drones with the horn sound; then all three instruments "blow" consistently with the power of a pressurized wave pushing against a diver's wet suit. As the concentrated, layered drones plunge to lower fathoms, there are several ventilated pauses, as if to take on more air from divers' back-mounted oxygen cylinders, leaving the one player with the most copious lung capacity to growl the narrative to a finale.
The climax of this exercise in liquid computation occurs on the concluding Pitch Black. With movement lessened in the lowest-pitched zones, most of this piece is concerned with propelling elongated bull-elephant-like cries from one part of the sonic seabed to another. However, an air pocket filled with high-pitched timbres finally introduces dulcet tones for a contrasting and satisfying conclusion.
Experimental music is sometimes derided as being all wet. Winters in the Abyss proves that water-focused performances can also be as luminescent as a new moon shining on a still lake.