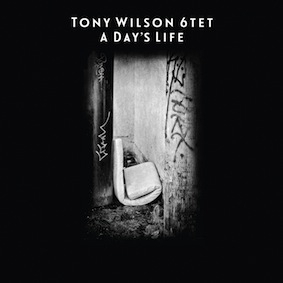 Tony Wilson is both a versatile and distinctive guitarist. While he's played across a spectrum of idioms—from jazz-rock fusion to folk and free improvisation—he's maintained his own voice, a forceful, lyrical style filled with subtle nuances. As a composer, he's crafted a similarly distinctive style rooted in strong linear focus and textural mutation, developing pieces that range from simple harmonies to noise, and that work symbiotically with the improvising skills of his partners.
In 2012, Wilson published A Day's Life, a fictional account of crack addiction and homelessness on Vancouver's Downtown Eastside. The compositions on the eponymous CD were composed during the writing of the novella. It's an intensely cinematic update on film noir expressionism and the style that film director Robert Wise once called anxiety jazz. On pieces ranging from the alt-country idyll of "Bobby Joe's Theme" and the relaxed, cool jazz of "Daisy's Theme" to the harrowing electronic bluster supplied by trumpeter JP Carter on "Not All It's Cracked Up to Be," this is varied, evocative music in which idioms mutate and combine or contradict one another, whether to subvert a warm lyricism or to make chaos more compelling. "Two Tempos" moves from kinetic, klezmer-suffused free jazz to passages of slow, bending string tones from Wilson and violinist Jesse Zubot, while cellist Peggy Lee brings concentrated fire to a solo that introduces the placid "Interlude."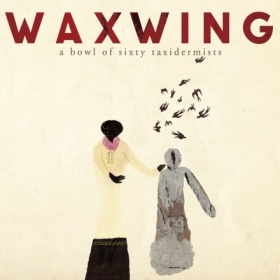 Active since 2007, the trio Waxwing consists of Wilson, Lee, and Jon Bentley, who primarily plays saxophones, sometimes multitracked, and also adds alto clarinet, bass, percussion, bells, ocarina, and space-echo to the project. Wilson and Bentley are also members of Lee's current band, but despite the significant overlaps, Waxwing has a distinct identity, highlighting the lyricism of all three musicians. Lee's arrangement of the traditional "Clementine" may be emblematic of this: it begins with Lee exploring erhu-like glissandi before the melody eventually emerges on Bentley's breath-like tenor saxophone.
Inspired by the death of a friend, saxophonist Ross Taggart, A Bowl of Sixty Taxidermists mixes jazz, folk, and world sources, but it doesn't feel eclectic; instead, it's a wandering reverie, with the jazz usually softened to the gauzy sound of Stan Getz and the country spaced out to the dimensions of a Bill Frisell pastoral. Even noise elements—scraped strings and electronics—stretch toward the soft edges of a dream. By the time the CD reaches the end of its final track—Bentley's "Gone"—the sustained guitar, cello, and tenor sounds seem to disappear into the ether.