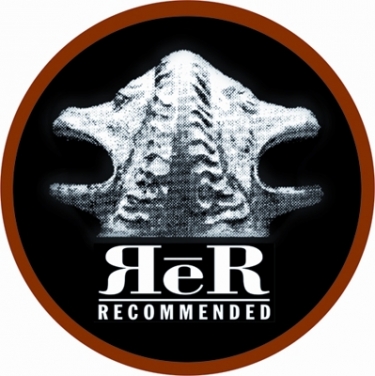 If there were ever an ironic name for a record label, it is
ReR Megacorp
. The label originally consisted of two separate operations: Re Records and Recommended records. These labels were set up in 1978 by the English avant-rock group Art Bears (formerly Henry Cow) and drummer Chris Cutler, out of dissatisfaction with the music industry, which was doing less and less to support and promote music outside the mainstream. Re Records was intended as an outlet for Cutler's musical activities, starting with the first Art Bears' album
Hopes and Fears
. Recommended Records was a mail-order and distribution service for music that Cutler found to be unjustly neglected. This ranged from contemporary composed music to improvisation, sound art, and avant rock bands that otherwise would hardly have found an audience outside their own country. It was one of the few outlets through which you could obtain music of Harry Partch and recordings from behind the Iron Curtain, which was a cultural barrier at the time. Cutler wrote personal endorsements of additions to the catalogue in a newsletter sent out to fellow aficionados. He soon expanded Recommended Records to a label for musicians and bands from his extensive network and his personal sphere of interest. Over time, autonomous branches emerged in various countries: Germany, France, Switzerland, the U.S., and Japan.
The Re and Recommended labels aimed at the highest standards—quality pressings (LPs often at 45rpm), stunningly beautiful covers and inserts. Albums could be ordered in advance through subscription to finance production. Subscribers received a numbered and signed limited edition item: a silkscreen or 7" single. Through Re Records Cutler also initiated the Quarterly (a decidedly optimistic title, given the long delays it suffered between issues), which consisted of a magazine and a vinyl album. The Quarterly introduced singer-violinist Iva Bittová, then paired with drummer Pavel Fajt, to Western audiences. The labels merged into ReR Megacorp in the late 1980s, switching to CDs.
ReR is still very much a small-scale operation, but a surprisingly prolific one. The quality of the packages remains unusually high. A substantial part of its releases are by Cutler and his associates. What has changed is that it looks back more than it used to do. ReR has produced a copious retrospective of Cutler's first band, Henry Cow: a box with the five official albums, and two box sets with live recordings, including a DVD with concert footage. It also released a commemorative set of the three Art Bears albums, with three discs of extra materials and remixes; and a set with all the recordings of the groundbreaking British band This Heat. One ongoing project is a series of releases by Fred Frith on a sublabel set up for this purpose, with nineteen titles issued so far.
Apart from these releases, Cutler has always been a staunch supporter of the Australian trio The Necks: Chris Abrahams, piano; Tony Buck, drums; Lloyd Swanton, bass, whose music is a unique mixture of improvisation, minimalism, and concentrated sound painting. An album typically consists of just one piece that develops gradually over an hour. With new musical elements being added ever so subtly, changes in this music frequently occur unnoticed. Their virtuosity lies in a shared capacity to oversee large time spans, and in each musician following his individual path while still being able to contribute to a coherent, beguiling texture.
ReR Megacorp also supports albums of environmental recordings. One of the LPs Cutler recommended in the '80s was a Melodiya album of the Estonian recordist Fred Jüssi with wonderfully captured sounds from the Matsalu Bay wetlands. He also endorses the work of Peter Cusack from the U.K., who made a compilation of people's favourite sounds of London and recorded the environment around the Russian Lake Baikal at the onset of spring, with ice fragments jostling against each other and a train passing on the opposite shore. Cusack's most recent release is a double CD in a book titled Sounds from Dangerous Places—those places being the area around the exploded Chernobyl nuclear reactor (including lush sounds of wind and wildlife, punctuated by the frantic clicks of a radiometer), the oil-covered waters and shores of the Caspian Sea near Baku, and sites in the U.K. that bear traces of pollution.
This fall should see the release of three titles. An extensive dip into as-yet-undiscovered violin worlds of Jon Rose in celebration of his sixtieth birthday. The long-awaited retrospective box set of Cassiber, one of Cutler's bands. And a sizable compilation in twelve CDs of '80s music from behind the Iron Curtain, which he made available through the Points East sublabel. Cutler may look back in time, but he remains on the lookout for new things that catch his interest. After all, what drives him is not so much a consistent aesthetic in the music he chooses for ReR, but an ardent, inextinguishable love for music itself.