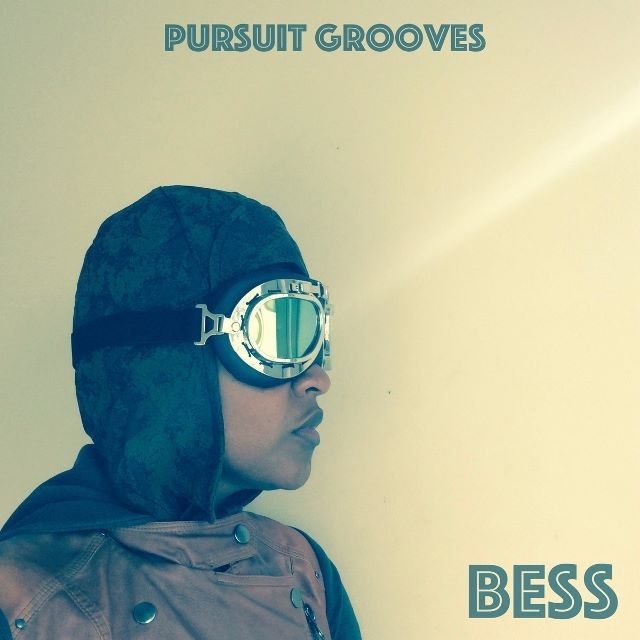 For some, the name Bessie Coleman will not ring a bell. She was the first African American–Indigenous female to receive an international pilots' licence in 1921. Famous in her time, Coleman died at age thirty-four, nearly 100 years ago. Although her life is rarely discussed today, time has not diminished her importance and relevancy. On Pursuit Grooves' latest album, Bess, the Toronto-based musician uses the vinyl LP to celebrate this legacy. But interpreting another's life is both challenging and personal. How do you tell the story of a twentieth-century icon of the air via twenty-first-century instrumental beats?
Grooves uses the fifteen track titles—such as "Lady Bird" and "The French Connect"—to move the musical narrative and chronicle Coleman's trajectory. News-style interludes such as "Checkerboard Airdrome (Intro) Chicago, 1922" and "Welcome to Columbus (Interlude) Ohio, 1923," add a biographical context to the album, creating an interesting juxtaposition between journalistic media and moments and Grooves' musical sphere.
Grooves draws on R&B, experimental bass, and house genres in an incredibly cohesive way. "Checkerboard Airdrome" and "Hair Raising" are dynamic mixes of tentative yet driving beats, capturing Coleman's uncertain but exhilarating climb into the sky on her landmark flight from France back to America. An album standout, "Cloud Pusher," evokes the glory of living that dream via effervescent beats that sound fresh and airy, like the clouds she flew through. The glitchy "Daredevil" and "Barnstorming" are two other notable winners.
Occasionally, a track's length diminishes its dynamic potential: "Ladybird" is a shimmering track that falls into monotony a few minutes in. And the album's single vocal track, "Stand Firm on Wings," features wobbly, laissez-faire vocals and inspirational lyrics, and sounds noncommittal and disjointed in this mostly instrumental album.
Nevertheless, Bess is an interesting biography-inspired release. It's Grooves doing what she does what she does best: creating a musical world you want to enter.