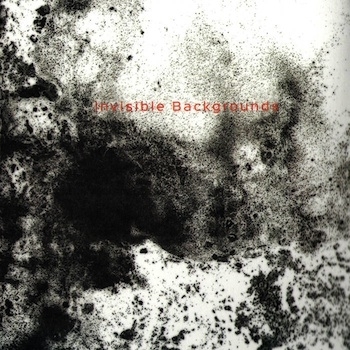 Balance and variety are the keys to Montreal trumpet player Philippe Battikha's latest release, on which he avoids the flashy displays of technical virtuosity evident on many solo instrumental albums. Best known for his work in noisy ensembles such as La Part Maudite and Corse and as a member of Nicolas Caloia's Ratchet Orchestra, Battikha treads diverse terrain on his first individual effort, unifying it with a contemplative mood. ECM recordings from trumpet players such as Supersilent's Arve Henriksen may have been influential, but Battikha has absorbed these stylings and moved in a direction all his own.
Invisible Backgrounds is an apt title, as Battikha makes full use of his experience in electroacoustic music to create subtle atmospheric backgrounds that lend a unique ambience to each track. The exception is the opening "Plantain" for unaccompanied trumpet, a brief melancholic statement that sets the tone for much of the playing that follows. On all other tracks the trumpet provides the melodic element that lies upon beds of electronics, field recordings, and piano chords. "Luna Negra" features a tape of New York City street sounds, with random voices and vehicle traffic rumbles. "Hurt" immediately follows with wind noise and overtones from overblown horn, creating their own take on car squeals. A political slant is added to "Time for New Hands" as Nelson Mandela's voice, lifted directly from a speech in London from 2008, pipes in with a call for new leaders to take his place. "Super 8" seems to be just that, the complex percussive rhythms of a movie projector closely miked. Two tracks feature the bass playing of Jonah Fortune, whose acoustic scratches and bow scrapes are difficult to distinguish from the more electronic accompaniments.
With ten tracks in only thirty-three minutes, this CD goes by so quickly that several listens are required to take it all in; but it is a journey you will not mind repeating.