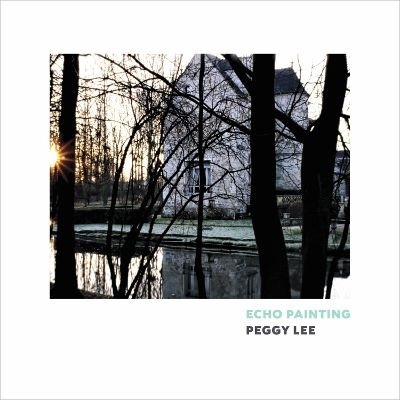 Composer and cellist Peggy Lee has made major contributions to Vancouver music. She's active in free-improvisation and chamber-music settings and much between and beyond; however, her identity grows much more distinct in her roles as bandleader and composer. She regularly leads octets, both the Peggy Lee Band and the cinematic Film in Music, and here, on her latest recording, she unveils a slightly larger vehicle for her compositions: a new ten-member group. Like Lee's other ensembles, it's based on an uncanny mix of idioms—classical, jazz, and popular elements synthesized into something quite distinct, a music that possesses great personality without an interest in category. Certain key influences may be cited, but part of it is a certain love of wide-open musical space, both in duration and intervals, things she shares with musicians like Bill Frisell, Carla Bley, and Charlie Haden, especially the notable partnership of the latter two in the Liberation Music Orchestra.
Something that distinguishes this group is the breadth of Lee's associations represented in its makeup, from longtime collaborators to younger musicians with whom she's only recently built relationships. Further, composition and improvisation keep meeting here in surprising and even unlikely ways, with Lee managing a fine balance between her compositions and the distinctive improvising languages of the different members. Among the veterans, trumpeter and flugelhornist Brad Turner's distinctive lustre illuminates "Out on a Limb" and "Hymn," while saxophonist Jon Bentley brings a depth of lyricism to the opening "Incantation." Violinist Meredith Bates, a recent associate, contributes to the manic flurry of strings that is "Foreground," a two-minute explosion of free improvisation in which the group is reduced to a quartet of Lee, Bates, bassist James Meger, and drummer Dylan van der Schyff. New voices also fuel "Snappy," which matches aggressive free improvisations from Lee, tenor saxophonist John Paton, and guitarist Cole Schmidt, with rhythmic punctuations by the brass.
Mixed idioms arise in other works as well: "A Strange Visit" suggests circus music, while the final track stretches toward country music and open spaces, adding singer Robin Holcomb for a version of The Band's "Unfaithful Servant" (words and music by Robbie Robertson) that's rich in rustic charm and brass-band grace, including a gently blustering trombone solo from Roderick Murray.