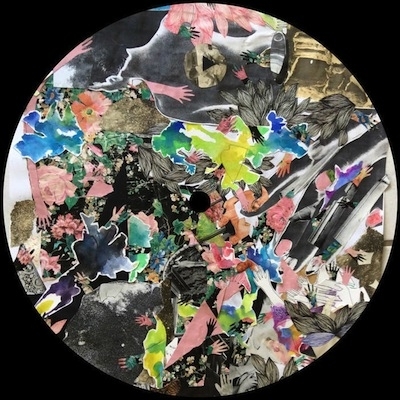 On its second EP, Toronto duo Manticore continues its exploration of song on the cusp of improvisation and utterances verging on language.
The duo's rather commonplace instrumentation (you guessed it: guitar and voice) may offer a certain familiarity, but its conventional frame still manages to accommodate experimentation.
Rather than singing recognizable lyrics, Zoë Alexis-Abrams strings together euphonious syllables, pitches, and sounds. These evocative phrases remain untethered to any discernible lexicon or idiom, while embodying a spectrum of emotions.
Her voice projects generously but not without fragility. It's clear that she is motivated by the pure joy of simply intoning these shapes—it's found in the warmth of her vocal hue—but the listener also experiences the feeling of turmoil unfolding. And at many points, these poles become indistinguishable. Shudders of fear elide into peals of musical laughter, lithe melodies dissolve into primordial cries, and vice-versa.
Fortunately, David Jones' subtle guitar work does little to answer the questions prompted by his bandmate's contributions. His sonic palette may feature a slightly gothic tenor, but he never veers into the sinister. Instead, he seems to be patiently (if passively) observing Alexis-Abrams' elegant volatility. This is especially evident on "Nebulous Pink Cloud" where his chiming ambiguous harmonies support her urgent and wildly disparate vocalizations, yet without ever providing too much tangible context or commentary.
For such a brief release, there's a lot to take in—even visually. The one-of-a-kind, handmade packaging and picture disc further stoke excitement about Manticore's plans to express its ambitious vision in a larger scope.