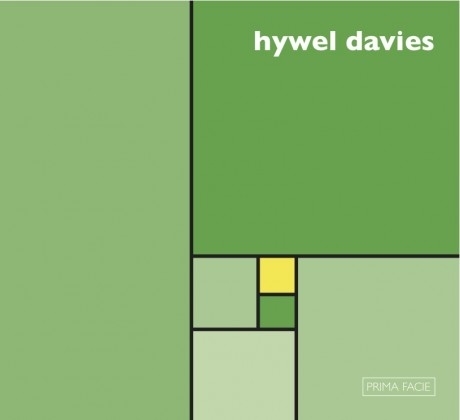 Composer Hywel Davies' latest album is—surprisingly, given his prolific output—only his second solo album. The first, 1998's Natural Language, was a beguiling collection of collaged sounds. This release, much of it recorded at the Banff Centre, is based in more conventional instrumentations: string quartets, duos, and a series of solo piano works. Composed over a period of ten years, the seventeen short works (only one is over eight minutes, and then only by seconds) share elements of clarity (Davies even goes for an Arvo Pärt-like tintinnabulation on one piano work) and structure.
This concern with form is evident from the start. Inspired by the athletic feats of freediver Tanya Streeter, the opening piece Descent is a slow-moving work for strings that progresses upwards chromatically, with things speeding up near the end, underlining the diver's urgency to surface. It sounds simple, but there's a dangerous undercurrent in the deeper resonances of the string quartet that signal danger. End Canon, a more complex work for strings, performed by the Pavao Quartet, is a more obvious exploration of structure and the moement between the instruments dovetails nicely.
Davies also experiments with constraining frameworks—aleatoric decisions create Cold in the Earth, a deeply rich string work named for a line from an Emily Brontë poem, and two vigorous duos for cello and violin. His piano works are admirably executed by Adam Caird, whose playing reminds one of all the possibilities that the keyboard offers: in fact, Bow Flurry (originally commissioned by Canadian ensemble Toca Loca in 2004, and here reprised with Martin Pyne on understated glockenspiel) is a lovely meditation in playful listening.