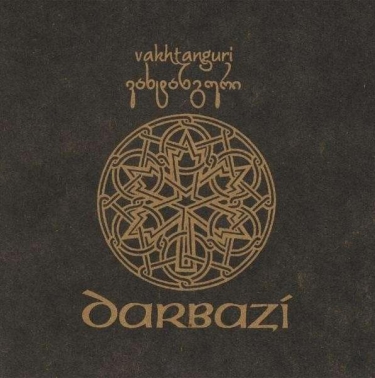 This CD is a wonderful document of Darbazi, one of Toronto's many distinctive choirs. Darbazi has been focusing on the traditional polyphonic vocal music from the country of Georgia for the last fifteen years, developing their knowledge through travels and exchanges. Vakhatanguri presents a strong survey of "table songs," a type of toast, and other folk songs from the country.
The liner notes define Vakhatanguri as an expression that "reflects the interlocking of arms" and "the dearness of close friendship." As such, it is a perfect expression for this music—the music of comfort and welcome. Mostly a capella, these nineteen songs feature the ten members in beautiful and stunning harmony. The majority of choristers are male, so the sound has a rich, deep bass that moves together and encloses the tenor or alto soloists in a warm fullness.
It is clear when listening to this album what careful attention the choir pays to the fidelity of sound and to the cultural traditions of the music they are interpreting. That the majority of the choir is not Georgian speaks again to that sense of welcoming that comes out in this beautiful music.