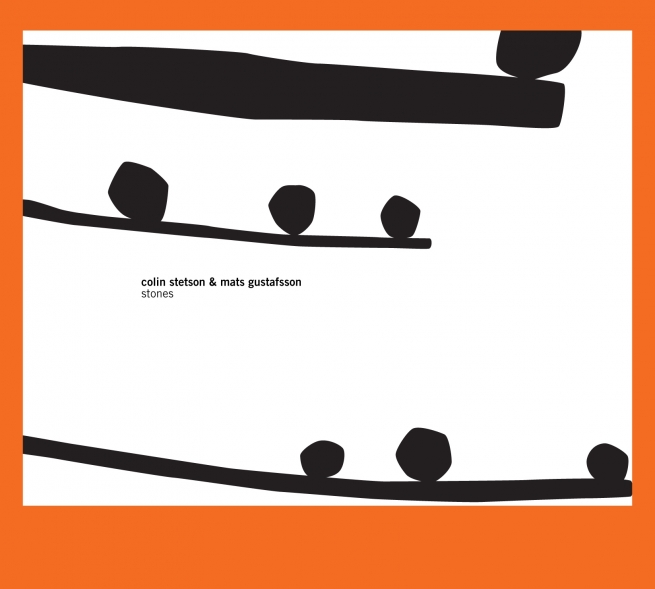 Stones showcases Gustafsson doing one of the things he does best: locking horns with another saxophonist. It also sees Stetson plunging into the loosest, freest material he's yet committed to disc. This is, in fact, a recording of the pair's very first meeting, at the Vancouver Jazz Festival in 2011.
The twelve-minute opener is the strongest of the set. Beginning with neatly woven drones, it unfolds into a focussed exploration of the vast range of the instrument. Variously producing dusky hums, burnished metallic plates, throaty rasps, hoarse whinnies, surging currents, and tearing, brassy barks, the pair skip the small talk heard in some improvisational settings and get right down to business, composing in the moment—and what they co-create is rivetting.
The remaining three tracks, though, are a bit less compelling, often falling into more conventional dialogic gestures heard in ad hoc combinations.
As a document of a blind date, it's remarkable. But, even if you're a pair of extremely imaginative and skilled players like Stetson and Gustafsson, there are inevitable and audible limits to what you can achieve when there's only the duration of a set to establish chemistry, and you're doing so in front of an audience.
That being said, there's definitely more than enough on Stones to whet one's appetite for more.