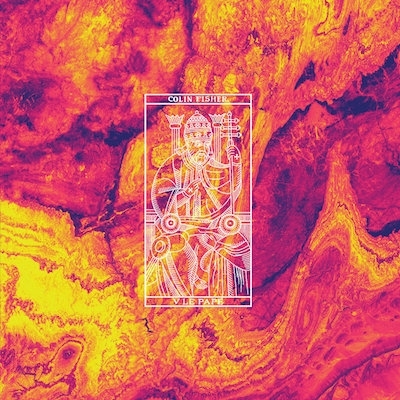 V Le Pape, the debut solo album by Toronto guitar-and-electronics whiz Colin Fisher (Not the Wind, Not the Flag; Fake Humans; much else besides), invites comparisons as much to the works of New-Age experimentalist Laraaji as it does to classics of the loopy, psych-ambient solo-guitar subgenre it more obviously inhabits, such as Manuel Göttsching's Inventions for Electric Guitar and Fennesz's Endless Summer. But it never entirely settles into either mode, following instead an ethos of attentive improvisation that lets glassy chords ring behind jazzy riffs, deconstructs melodies into warped sonic ephemera, and produces a complex emotional palette that gives way at decisive moments to pure experimentation, all while resisting repetition and cliché.
The impression you get here is that Fisher is as much a listener as a performer. Much guitar-centric music, even of an experimentalist bent, ends up self-indulgent, hollow; V Le Pape is about as far from that as you can get. Fisher is always attentive to timbre and texture and mood, never veering into self-indulgence, even in the longest pieces, always responding—whether by deepening, nuancing, or undercutting—to the soundscape he has carefully developed. Happily, he doesn't shy away from rough edges: the rarified atmosphere to which the album often returns takes turns with more abrasive tones, kosmische arpeggiating, and a bit of playing around with tape effects.
The
Pape
of the album's title is, of course, the Pope—not the person but the tarot card, which symbolizes the link between divinity and humanity. Its significance is twofold, I think, referring both to the album's celestial tones and to the symbiosis between Fisher and his guitar.
V Le Pape
bears witness to those connections, recording the ways in which Fisher and his guitar and his effects pedals and the organically evolving soundscapes themselves seem to take turns guiding the pieces forward.