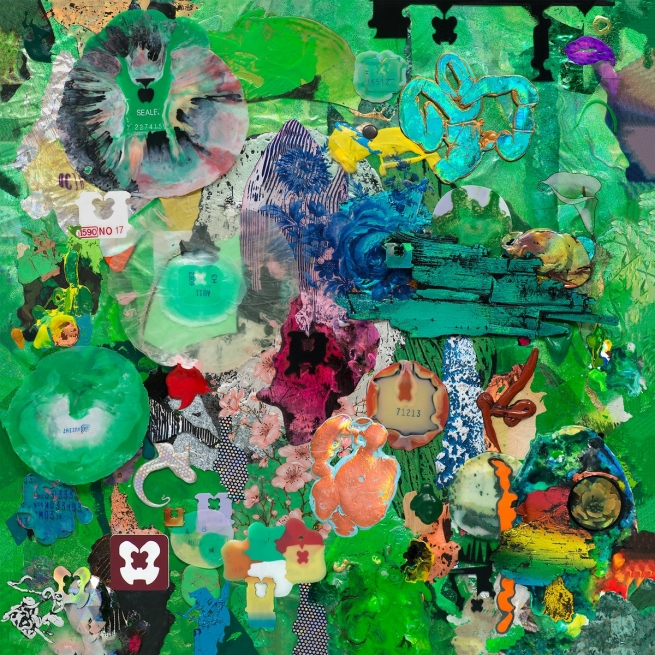 There's something different afoot in saxophonist Brodie West's quintet, its singular construction of a jazz combo with alto saxophone, piano, bass, and drums—as traditional as Brubeck to that point—and a departure from the norm with a second set of drums. The sound itself doesn't strike you right away, but it's already there in a special emphasis that begins with the opening and title track, a line of isolated, clipped sounds, pure rhythmic utterance that clocks in under two minutes. The longer "Tumbling In" shows the full benefit of the two drummers' presence: everything is dynamic, nothing perfectly aligned, the music moving on shifting accents imparted by Nick Fraser and Evan Cartwright's absolutely fluid cymbals and drums, a complex momentum that seemingly reviews the jazz language of the 1950s, but which is oddly and absolutely contemporary.
This conception is clearly informed by West's background—through his studies with Misha Mengelberg and work with Han Bennink—in New Dutch Swing, with its fusion of jazz idioms and folk traditions, as well as its African extensions (Brodie's adventures with Dutch punk band The Ex included tours of Ethiopia and playing with Getatchew Mekuria). The result, however, is a strikingly personal amalgam. Many of West's compositions are assemblies of jagged, angular, disjunctive phrases with more emphases (punctuating pauses and sharp attacks) than usual. There's an implicit suggestion of the Thelonious Monk school in the compositional manner (a touchstone for Mengelberg), something in the combination of the weird and the inevitable.
This quintet is clearly an inspiration to West, both as composer and improviser, providing scope for the hand-in-glove unisons he achieves with pianist Tania Gill and the central structuring support he assigns to bassist Josh Cole. West's linear conception serves equally well at ballad speed and on up-tempo pieces. The slightly querulous "Prel and Fug" gradually slows to a duet with Gill, while the bicycle-horn-honk bop of "Rabbit in the Snow" is highlighted by one of Cole's melodic abstractions. West's witty, rhythmic language, the twists and turns of his solos and the band's collective communication combine in a recording that welcomes listening that's alert to nuance and inflection. 

---