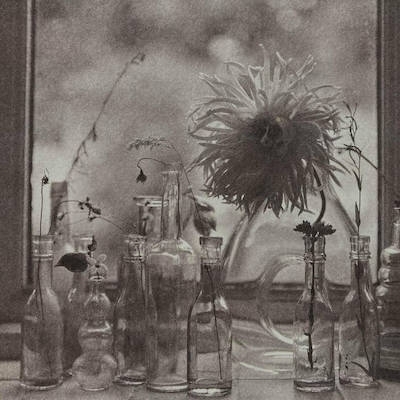 Traditional ballads, Scottish writer Willa Muir once suggested, arise from deep strata of shared human experience. They open onto landscapes of feeling and imagination that have their own unhurried rhythms, quite distinct from the regulatory measures of clock time. This performance by cellist Anton Lukoszevieze and pianist Kerry Young of Linda Catlin Smith's Ballad (2004) stretches out across more than forty-five minutes. But in common with other substantial pieces by this composer, the duration of Ballad is experienced as shifts of attention and expansion of awareness, rather than a rigidly calibrated progression towards some predetermined goal.
Like the terrain of oral poetry of which Muir wrote, Smith's musical landscapes are suited for attentive journeys on foot, rather than the slick efficiencies of rapid transit. Led by her ear and intuition in place of conventional maps and guidebooks, she explores paths that cello and piano can take together. Sometimes they shadow each other's tread, occasionally they stride off independently, like a walker drawn to some specific natural feature, plant, or creature, while their travelling companion rests, taking in the broader scene.
Preceding Ballad, Lukoszevieze and Young, members of the estimable ensemble Apartment House, play Through the Low Hills (1994), a suitably topographical prelude to the longer, more recent work. The title was chosen to match the music's gently undulating contours, its circumscribed atmosphere and scope, within which the instrumentalists move, circling around one another, weaving in between each other's short, unhurried steps.