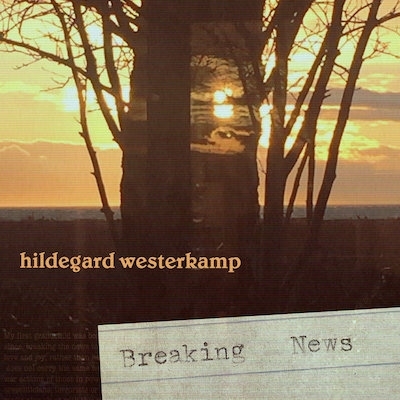 Soundscape composer Hildegard Westerkamp creates audio pieces as vivid as any cinematic or literary work. Breaking News is her first album in two decades, comprising five pieces from 1988 to 2012. Though varying dramatically in format and subject matter, the works are connected by what Westerkamp describes as "sounds and voices often neglected in society." Pushing back against media fear-mongering, she aims to bring people together through intimate storytelling and deep listening.
The major work spotlighted in this collection is École polytechnique, a symphonic memorial for the fourteen women murdered in Montreal in 1989, which originally premiered only two years after the massacre. Church bells, choral vocals, and a droning bass clarinet set the mournful backdrop for a collage of news reports in French and English. It feels vast compared to the album's other four pieces, but parallels emerge upon listening in sequence.
Moments of Laughter combines the joyful coos of Westerkamp's young daughter with the jazzy scatting of vocal improviser DB Boyko. Listening to it is like hanging out with an eccentric caregiver with the windows wide open, with synths then swelling into a dreamlike state. Children's voices return on Once Upon a Time, a hallucinatory reading of Westerkamp's own Faustian fairy tale, The Girl, The Witch, and The Magic Bird. This piece initially seems like it belongs to a different project entirely, until the story concludes with an ambient soundfield of warbling bird calls.
MotherVoiceTalk is another emotional apex, blending the voices of Westerkamp and artist Roy Kiyooka, with those of their elderly mothers speaking in German and Japanese. A lazily strummed guitar takes on a sinister quality as Westerkamp describes these languages as "enemy alien throats during World War II." This moment effectively ties the eerie sounds together, like a placard for an abstract painting read only after staring deeply.
Breaking News concludes with its brief title track, which places Westerkamp's first grandchild, born only months after 9/11, in the foreground. Even in the face of tragedy, the sounds of new life can bring solace if we re-tune our ears to its fragile frequency.