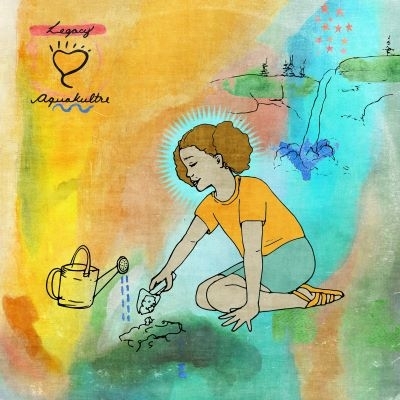 The dazzling debut album from Halifax hip-hop–neo-soul outfit Aquakultre is both the product of personal redemption and a promise to build a better world.
In 2013, at age nineteen, Lance Sampson was convicted of drug trafficking. While serving a five-year sentence at Springhill Institution, he taught himself guitar and wrote the song "Sure." Released for good behaviour after nineteen months, he vowed to devote his life to music. In 2018, he submitted "Sure" to the CBC's annual Searchlight contest, which looks for Canada's best undiscovered musical talent—and he won.
During an Aquakultre recording residency at the
National Music Centre
in Calgary, which was part of the prize, the group ran wild across the Centre's world-class collection of instruments to create this infectious nine-song suite. While Sampson is the heart, soul, and voice of Aquakultre, the contributions of bandmates
Nick Dourado, Jeremy Costello,
and
Nathan Doucet
make it a powerhouse unit. The joyful spirit of the quartet's collaboration can be heard throughout
Legacy
in softly simmering passages and others that boil over at full heat, with shouts, laughs, and affirmative exclamations left inside its songs, as might be heard on some classic jazz recordings.
Sampson's lyrics showcase his heartfelt ambition to become a positive force in his community; he admits his weakness in the album's opening lines: "A strong man I am / On the surface / Dying inside." The group sways like a gospel choir on "Don't Forget," wafts out smoky plumes on the instrumental "Time and Affection," and combines shimmering synth-pop with handclaps on "Pay It Forward." Legacy's most relentlessly funky song is the reimagined version of "Wife Tonight." Originally one of Sampson's earliest Auto-Tune serenades, it now sounds like a Stevie Wonder boogie.
Aquakultre's messages of consciousness and unity are laid out clearly in "I Doubt It," as Sampson delivers the salvo that could become his calling card: "Wait a minute / capitalism and prison systems / I can't tell the difference / Meanwhile / I'm too busy bigging up my people / Encouraging them to speak loud." As the band settles into a jazzy, Native-Tongues flow, Sampson's true destiny is revealed: he is the leader of leaders in the modern-love movement.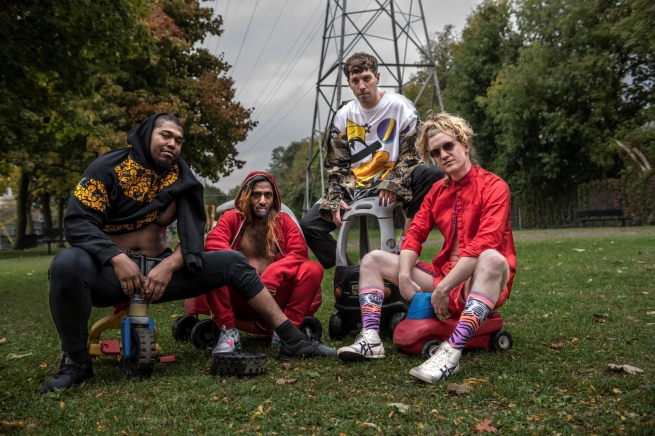 Photo of Aquakultre by Caitlin Cronenberg.