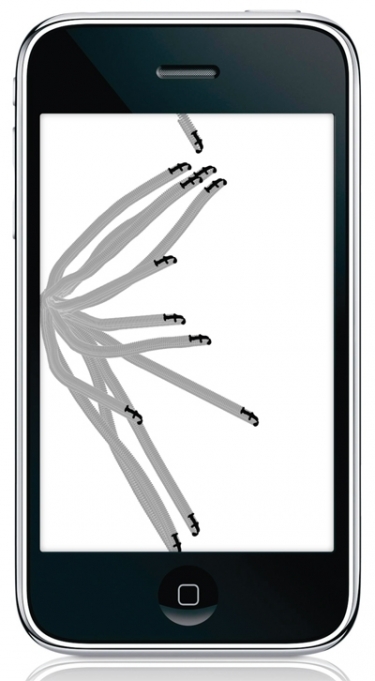 FULL-TEXT AVAILABLE IN PRINT EDITION ONLY
The iPod touch is hissing loudly as two s's move about the screen leaving a trail of fading s shapes in their wake. I drag the image of an r onto the screen with my finger, wanting to hear what effect that will have on the soundscape, but it collides with the s's and now all I hear from the visual–sound poem is a very quiet aaaah sound, and I watch as a lone a moves slowly about the screen.
This is abcdefghijklmnopqrstuvwxyz, the work of Austrian visual poet, sound poet, and musician Jörg Piringer. Part iPod app, interactive installation, and musical instrument, and nominated for the best artistic app in 2010's Best App Ever Award, it joins the ranks of powerful applications that use iPod/iPad's multitouch graphical user interface to produce and control sound.
Read more in the print edition.
Image: Still from abcdefghijklmnopqrstuvwxyz