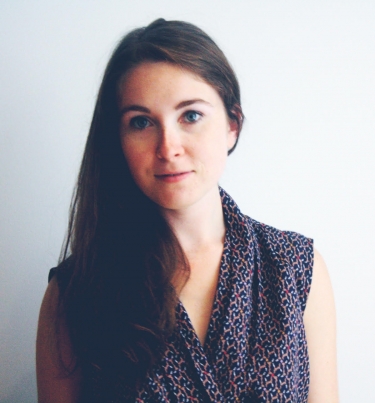 Toronto-based composer Julia Mermelstein creates music focused on detailed tone, colour, textures, and gestural movement that reveal evocative, immersive, and subtly changing soundscapes. Her work aims to blend acoustic and electronic sound worlds in seamless interactions.
Drawing inspiration from Buddhist philosophy, psychology, and ritual, as well as her extensive background in ballet, Mermelstein blends multiple influences within her compositions. Her interest in Buddhism has shaped her relationship to form, stillness, and sense of space. Dance remains an important part of her practice, whether she is exploring choreography with musicians or using it as part of her personal creative process. Parts II and III of Mermelstein's three-part composition, wonted, won third place in Musicworks' 2017 Electronic Music Composition Contest. Listen to them here.
Wonted is defined as habitual or usual. When composing the piece, Mermelstein considered how different relationships and meanings can be created with habitual sounds. She explains: "If you take them out of their natural environment, do we still associate them with their original action and use? Do they transform to have different meanings? Does this influence how one is listening while doing these activities?" These questions form the basis of the composition.
Her interest in concepts of ritual, routine, and the mundane reveal more about the work. According to Mermelstein, "wonted explores habitual sounds from daily routines, usually experienced as background. These sounds become the focus through warped and distorted perspectives until they are gradually revealed in their environment. There's a juxtaposition between these activities and electronically sculpted sonorities that create underlining emotions behind the tasks at hand, invoking what might be there subconsciously."
After graduating with a BFA in Composition under Dr. Georges Dimitrov from Concordia University, Mermelstein went on to study with composers Linda Caitlin Smith, Brian Harman, and Juliet Palmer. She is now an Associate Composer at the Canadian Music Centre and journal editor at the Association of Canadian Women Composers. Her music has been commissioned and performed by leading ensembles, and presented at OUA Electronic Music Festival 2017, NAISA's Deep Wireless Compilation, and Open Ears Festival, among others.
---
Photo: Julia Mermelstein. 

Audio: wonted II-III by Julia Mermelstein.