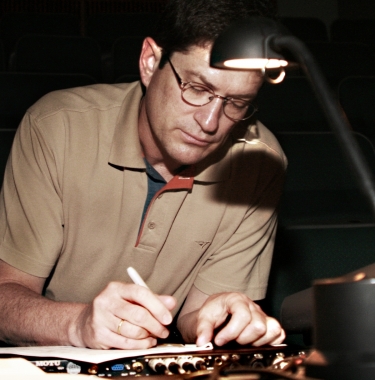 FULL TEXT AVAILABLE IN PRINT EDITION ONLY
Buffalo has long held an aura of adventure for me. The first time I visited the city, I was intrigued by the impressive collection of modernist work at the Albright-Knox Art Gallery, where I returned often in the 1970s, driving from Toronto with a carful of my fellow music students to attend concerts by Petr Kotik and the S.E.M. Ensemble, which took place in that gallery's marble halls.
I've been living in Buffalo since 2010 for much of the year now, and I've attended many concerts downtown and at the University of Buffalo (UB), which has a fine, modern concert-hall on the Amherst campus, northeast of the city. One of my first experiences of new music as a resident of Buffalo was the Burchfield Penney Art Center's 23-day festival in 2010 celebrating John Cage. He had a significant presence here between 1960 and 1991, giving visiting-artist talks nearly 20 times, and the festival included pieces by Buffalo composers whom he influenced, as well as presenting key Cage pieces at the Burchfield Penney Art C, the pieces physical elements suspended in space and time, implying possible sound in the often-silent visual- arts gallery. Immobile tape loops extended across the space, ready to sound in Rozart Mix, which composer J. T. Rinker performed at specific times throughout the festival. A table of dried botanical materials, microphones suspended over it, awaited performances of Branches for amplified plants. The interiors of two prepared pianos anticipated A Book of Music, the gallery transformed into a concert hall as the works were performed. Fontana Mix was presented by William Sack. Cage's percussion works were performed by the Buffalo State College Percussion Ensemble. Huge projections played continuously on the high gallery walls. Twelve black music stands with microphones stood in a silent row below the projections, awaiting performances of Lecture on the Weather, during which this multimedia piece filled the space with sound.
Read more about key figures— J.T. Rinker, David Felder, Cort Lippe, Morton Feldman, Jan Williams and many more—in the history of Buffalo new music, and about the scene's ongoing evolution, in the print edition.
---
Audio: Duo for Cajón and Computer (2011). Composer by Cort Lippe. Performed by Patti Cudd (cajón); Cort Lippe (computer) Image: Cort Lippe. Image by: Irene Haupt; Home page image: 2012 performance of John Cage's Europa 5 at the Burchfield Penney Art Center in October, 2012, in Buffalo. Home page image by: Irene Haupt.