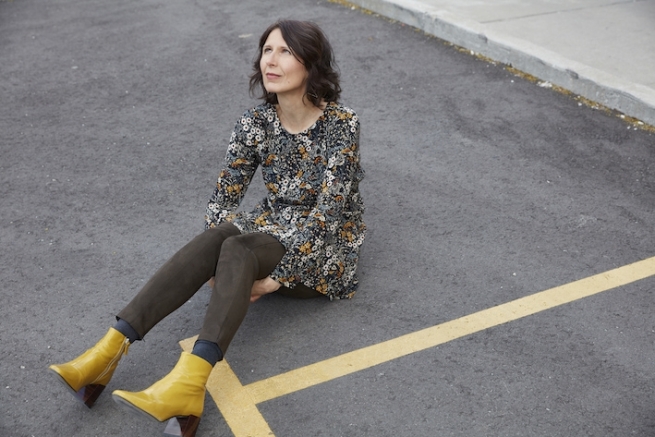 "Perhaps being old is having lighted rooms / Inside your head, and people in them, acting."
These lines from "The Old Fools," English postwar poet Philip Larkin's fearsome ode to aging, sparked Montreal composer Ana Sokolović's full-length opera of the same title, which the Canadian Opera Company commissioned in late 2018 and is scheduled to premiere in 2021. Noted chamber-opera director Dáirine Ní Mheadhra (Queen of Puddings Music Theatre), a friend and colleague of Sokolović, had come across Larkin's poem in the Irish Times in 2017 and recited it to her over the phone. "I had the entire opera in my head as soon as I heard these lines," the composer recalls. As it happens, Larkin's lighted rooms are an apt metaphor for Sokolović's deeply evocative music, which is steeped in dreamscapes and reveals an intensely theatrical sensibility borne of the music, drama, and classical-ballet training she received as a young girl growing up in Belgrade.
"My greatest wish is that the people who listen to my music be stimulated, that their imaginations be stimulated," Sokolović says over the telephone from the Montreal home she shares with her husband Jean Lesage, who is a composer and McGill University professor, and their two children. "I want to bring the listener into another world, and make them feel intrigued and feel that they would like to stay and discover more. I want to take listeners' hands and be their guide from one world to another, and tell them to forget about everything and just enjoy the experience."
One of Canada's foremost composers, Sokolović also has a flourishing international career. Her diverse catalogue includes operas, boundary-blurring vocal and instrumental solo pieces, intimate chamber music, and large-scale works that seem to emerge from the wellspring of folkloric traditions. She has also written many quirky, humorous pieces: singers emulate chirpy ring tones in Dring dring (2010) and warble bathing tunes in Shower Song (2001); Portrait parle (2006) draws inspiration from a vintage police document about how to describe the human body when filing criminal reports; Mesh (2004) draws from the instruction manual of a hair dryer. And she has also written extensively for film, theatre, and dance, including collaborations with noted Canadian choreographers Louise Lecavalier and Mark Boivin. All of this work is a testament to her eclectic background and thirst for musical adventure.
Among her numerous accolades are six nominations for Toronto's Dora Mavor Moore awards for Svadba-Wedding, which was premiered by the now-defunct Queen of Puddings Music Theatre in June 2011 and garnered the award for Outstanding New Musical/Opera. That same year, Société de musique contemporaine du Québec devoted its entire Série Hommage to Sokolović, producing an unprecedented two hundred presentations of her music across Canada to celebrate the twentieth anniversary of her immigration to Quebec.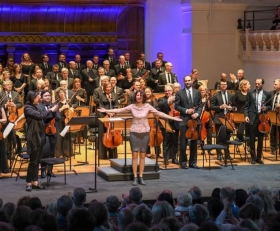 Sokolović's Golden slumbers kiss your eyes… (2015), a seven-movement song cycle written for Toronto-based countertenor David DQ Lee, chorus, and orchestra, won the 2019 Juno Award for Classical Composition of the Year. The compelling work was featured on the National Arts Centre Orchestra's album New Worlds—2019 Juno winner for Classical Album of the Year: Large Ensemble—and was included with other notable Canadian works on the program of the NACO's fiftieth-anniversary tour of six European countries in the spring of 2019.
"Ana's musical language is a wonderful mixture of seriousness and integrity, but is also fundamentally accessible to people," says NACO music director Alexander Shelley, on the phone from Ottawa shortly after the tour. "She writes music that is nothing other than of the first order, and yet it speaks directly to audiences of all stripes. She's also an excellent craftswoman, who can translate what she wishes to express into something that is very well conceived for instrumentalists and singers alike, and is very practicable. She writes music that is very expressive, but is also performed with a relative degree of ease—you never think, My God, how are we going to perform this?"
Sokolović's haunting, Juno–winning composition casts a spell with its series of immigrant songs and lullabies, and shimmers with sustained harmonies and tone clusters that sound like echoes from far and forgotten lands. The highly virtuosic work calls for its intrepid soloist to scale his uppermost vocal heights before plummeting again to the lowest bass depths—a Herculean feat seldom tackled by countertenors, and stunning when executed by David DQ Lee.
"There's something deeply modern about the use of a countertenor in an age where we have far more awareness about gender fluidity in the individual," Shelley states. "The somewhat disorienting nature of hearing this upper register so commonly associated with the female voice sung by a man, but also then going down to the deepest tones that the human voice can create, has a subconscious effect on listeners that is fascinating to think about in today's world."
Shelley, who also serves as principal associate conductor of the Royal Philharmonic Orchestra, is particularly attuned to the experience of crossing the pond in order to make music: "Ana's story is a very interesting one, and especially in this piece, Golden slumbers, she personifies an aspect of Canada and an aspect of the worldwide conversation, as somebody who came from a different culture, came into this country but now counts herself as Canadian.
"She's compelling and charismatic and charming, and when you put those three things together with this wonderful musical imagination, then you have a winning recipe."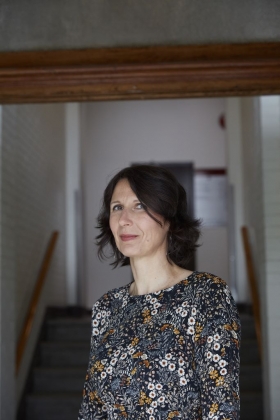 Ana Sokolović was born in 1968 in what was then called Yugoslavia, to Miodrag Sokolović, a historian who worked for the Republic Institute for the Protection of Cultural Monuments of Serbia—"he was also great on the harmonica"—and Danica Sokolović, a dental assistant "who loved to sing." Sokolović, whose joie de vivre is palpable during our interview, recalls an idyllic childhood grounded in the lively arts. Acting classes showed her the promise of imagination and allowed her and her pianist sister Jelena, now a mechanical engineer in Belgrade, free rein to follow their artistic impulses and invent stories and characters: Sokolović once acted out a day in the life of a button during a school performance.
Her first composition was a simple, pentatonic piano duet, which she loosely describes as a "Chinese song," that was performed with her childhood friend on the instrument's black keys. It began her lifelong exploration of disparate, foreign cultures and exotic soundworlds—both real and arising from her fertile imagination—that now form the backbone of her artistry.
Sokolović speaks Serbo-Croatian (a pluricentric language that comprises Serbian, Croatian, Bosnian, and Montenegrin), French, and English, and plurality is a critical element of her music. Many of her works feature a multitude of tongues and dialects: her one-woman tour-de-force opera Love Songs (2008) features an astonishing one hundred different languages, from Afrikaans to Yoruba; Golden slumbers is sung in Serbian, English, French, Ladino, German, and Italian (chosen to honour the composition's dedicatee, the late Mario Bernardi, NACO founding conductor); Pesma (1996/2005) for solo voice and chamber ensemble, was first written as a five-movement work based on a Serbian text written by Sokolović, who later wrote four new movements with the original text translated into Arabic, French, Kifuliiru, and Indonesian respectively.
She's also driven by the need to communicate on a level more profound and intangible than simply crafting music using the composer's toolkit of melody, harmony, and rhythm. "This is one of my secret goals. Music can be highly intellectual, but also very intuitive. I don't want to tame anyone. I would like both of these parts to be there. However, one of my greatest compliments came from a Hungarian woman living in Vancouver who had survived the Holocaust. After hearing Tanzer Lieder, she said to me, 'You seem to know everything. You know what it means to suffer, but also what it means to know joy.' I was tremendously moved by this, as she had felt the music so deeply, without necessarily understanding why."
After studying composition with Dušan Radić at the University of Novi Sad, and with Zoran Erić at the University of Belgrade, Ana Sokolović decided to flee the raging civil wars of early 1990s Yugoslavia and immigrate to Canada. "It was a very difficult situation in the Balkans," she recalls. "I didn't want to leave, and tried to stay for several years. I was in my early twenties, young, and full of energy. I wanted to continue composing, work, and have a life." A Francophile, she first set her sights on France but chose Canada because a childhood friend was living in Montreal. She was instantly drawn to the cosmopolitan city for its European flair and multicultural life: "I don't feel half Serbian and half Canadian, I feel a hundred per cent Serbian and a hundred per cent Canadian. This country allows me to bring my two loves together." She arrived in Montreal in 1992, and began learning languages, composing, and adjusting to her new life in North America while working towards her master's degree in composition with José Evangelista at the Université de Montréal, where she has been teaching composition since 2007.
Véronique Lacroix, founding artistic director and conductor of Montreal's Ensemble contemporain de Montréal (ECM+), recalls hearing Sokolović's Cinq locomotives et quelques animaux (1996), which was submitted to ECM+'s biennial Generation competition for young composers. The quasi-programmatic work chronicles a train ride through a countryside and is informed by Balkan folklore, rhythms of the spoken language, and imagistic sounds evoking animals. "I was immediately seduced by her music. Ana had newly arrived in Quebec, and was simply unknown then," Lacroix says on the phone from Montreal. "She wrote an imaginative piece that immediately spoke to me, as it was very colourful and very inventive." Lacroix soon oversaw the first of two ECM+ albums exclusively dedicated to Sokolović's music, Jeu des Portraits (2006), which includes Cinq locomotives et quelques animaux," Géométrie, Ciaccona, and Jeu des portraits. Sirènes (2019), featuring the Queen of Puddings Music Theatre, includes Sokolović's vocal works Sirènes, Tanzer Lieder, Pesma, and the Balkan-gypsy-music–inspired Evta (evta means seven in the Serbian Roma language, and each of the seven movements of the violin concerto is associated with one of the seven chakra colours and one note of the Western scale).
When Lacroix's colleague Dáirine Ní Mheadhra, cofounding artistic director and conductor of the aforementioned Queen of Puddings Music Theatre, asked if she could recommend any daring new Canadian composers, she suggested Sokolović. Ní Mheadhra knew that Sokolović's music would push her players to their technical limits and at the same time appeal to audiences with its theatricality: "She just seems to have the secret key to unlocking that magic with this wonderful elasticity in her music, that feels like it's reaching for the stars, that's also very playful and just makes you feel good.
"Ana is also a composer of soul," Ní Mheadhra continues. "It's important that her music means something inside, and sometimes that soul will reveal itself in the melodic aspects, sometimes in the rhythmic aspect. She has an inner sense of rhythm that is very impressive. She loves percussion. She loves complex rhythms. She loves dancing."
Ironically, Sokolović only grew aware of this often elusive presence of soul—or more accurately, perhaps, "Slavic soul"—that permeates her music after her two-violin work Ambient V, performed under the auspices of the SMCQ in 1995, drew audience and critical raves for its Eastern European sensibility. "In my head, I was a contemporary European avant-garde composer—whatever that meant to me at that time. I didn't expect to hear these kinds of comments, and was not very happy about it. But I then realized there was this richness in my music that was different, and it made me want to explore it more," she admits. "I can absolutely, proudly say that becoming Canadian helped me open the Pandora's box of my Serbian background, and led me to begin drawing on these elements related to Slavic music: its languages, stories, characters, and just the way of life, while putting it into a new context."
Ní Mheadhra commissioned the fifteen-minute Six voix pour sirènes/Six voices for Sirens (2000), written for six a cappella female voices and inspired by Serbian folklore and by the legend of the Sirens. In the piece, the dangerous, female-oriented creatures of Greek mythology are reenvisioned by the composer as "six very mischievous Canadian divas with a particular fascination with word play." That collaboration paved the way for Queen of Puddings' commission of the chamber opera The Midnight Court (2005)—the libretto is English writer Paul Bentley's adaptation of an eighteenth-century thousand-line Gaelic poem of the same name about a woman's right to sex and marriage—and of Love Songs (2008), which is dedicated to Sokolović's two children.
Although Svadba-Wedding proved to be the final collaboration between Sokolović and the Queen of Puddings Music Theatre, it endures; since its 2010 premiere the chamber opera has been performed in more than fifty productions around the world. Michael Cavanagh, former artistic director of Edmonton Opera, directed the world premiere of Svadba-Wedding; he recalls the auspicious opening night. "There's this joyful energy in everything Ana does. You can have grand sets, incredible lighting, stage machinery, and spectacle with any production, but if it doesn't have a beating heart, audiences don't connect with it. She has this instinctive gift for the art and craft of storytelling."                          
Sokolović's strong relationship with the National Arts Centre Orchestra began in 2009, when she was announced as one of three composer recipients of the prestigious NAC Award, which includes a series of commissions and residencies spread over five years. Golden slumbers kiss your eyes… was her second commissioned piece (the title of the first, Ringelspiel, is the Austrian word for merry-go-round) and she is currently working on her third, which will complete her conceived trilogy evoking nostalgic memories of childhood.
In The Old Fools, a series of lighted rooms will function as the (estimated) 150-minute opera's narrative structure. During our conversation, when asked how many characters will be included, Sokolović hurriedly counted heads in her notes and says she plans seven principal roles, plus chorus: "I don't want to leave someone out!" Her characters-on-paper are already fully alive in her imagination, waiting to be fleshed out and given voice by their empathic creator.
Opera is no stranger to life's darker shadows, in particular, aging and death as expressed in Larkin's poem. "Aging is completely normal but also very dramatic," she says. "Giving birth is dramatic. Moving from one country to another, or one house to another, losing a job, having a job, these are also all dramatic things. I'm trying to find beauty in those experiences, to find something that is interesting and funny and touching and real and magical. Even though we might be afraid, or be in a profoundly sad situation, we can still have exuberant life through our own imaginations."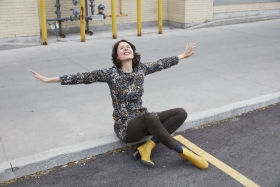 Sokolović—who is currently spearheading a new certificate program (between the Université de Montréal and the National Theatre School) to educate the next generation of opera composers—sees her role as a music educator as opening doors and provoking with questions: "It's very much like a parent who helps their children learn how to walk. You show them what to do, and help them if they have difficulty." She is learning "all the time," she says, from her pupils. She cites twentieth-century composers Ligeti, Kurtág, Bartok, and especially Stravinsky ("I can feel his soul," she says) as her strongest musical influences, for their visceral music. And, of course, she draws inspiration from "everything around me—art, beauty, and life in general."
           
In addition to her new opera and third NACO commission, Sokolović is also writing Balkanals, a concerto that will be premiered by Croatian classical accordionist Jelena Milojević with the Victoria Symphony in its 2021–22 season.
Many pundits believe that artists are ultimately truth-tellers, serving as barometers of social change and diversity. When asked how she regards her own voice in the arts milieu of Canada, Sokolović replies, "Goodness! I'm a composer. My role is to invent a different kind of truth, and to bring listeners into an imaginary world. What is most important for composers is that we do our job. My job is to create a context where others could simply be. It's to create a world where others can enter and dream."
Those dreams continue to be fueled by Sokolović's infectious sense of joy and her passion for discovery, as she explores fantastical worlds with her dazzling music for listeners to enjoy, and be moved by. "Sometimes people think classical music is not a place for joy, but I don't agree at all," she says. "I love to be happy, and to create music that makes us happy. Art is an important part of life, so why not laugh, or why not cry? Why not dance and why not just enjoy being alive?"
---
Homepage slider and portrait photos by Geneviève Caron. Photo of Ana Sokolović with National Arts Centre orchestra in Cadogan hall, London, England, May 2019 by Cattroll Photo Associates.
AUDIO: Ghost.  Composed by Ana Sokolović. Performed by Quatuor Bozzini. From the Quatuor Bozzini album Ana Sokolović: Short Stories.