sponsored listings
Intersection
August 29 – September 1 in Toronto, Ontario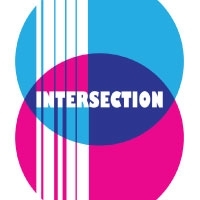 Intersection is a four-day experimental music festival centered around a Saturday of free outdoor programming at Yonge-Dundas Square featuring a kaleidoscopic array of local and international acts from various corners of the avant-garde music world. Intersection this year kicks off with a free concert in Toronto's newest subway stations featuring site-specific works by Sarah Hennies, Jason Doell, Clarinet Panic, and Mika Posen. Two intimate concerts on the Friday and Sunday evening paired with a film screening and artist talk, respectively, round out the weekend. Now celebrating its 12th edition, Intersection continues to draw connections between contemporary classical, improvised, electroacoustic, and fringe-rock musics. 
Festival International de Musique Actuelle de Victoriaville
The 35th edition of the Festival International de Musique Actuelle de Victoriaville will feature world premieres, world-renowned musicians, visual arts, short films programs, and a circuit of sound art installations in public spaces. FIMAV is a laboratory of contemporary music, jazz, rock, electroacoustic music, and free improvisation. The biggest event of its kind in North America, FIMAV invites audiences into a world of audacity and the avant-garde!
 
OBEY Convention XI
May 30 – June 2 in K'jipuktuk / Halifax, Nova Scotia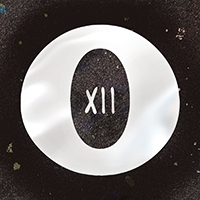 OBEY Convention presents contemporary music and sound in beautiful K'jipuktuk | Halifax, Nova Scotia, approaching curation with an open-minded, genre-fluid curiosity, and responding to both local communities and international dialogues in underground and experimental sonics. OBEY endeavours to create genuine spaces of listening, subversion, and celebration that resist the pitfalls of the music industry.
 
This year's line-up includes Philly's post-bounce clubshaker DJ Haram, PAN's contrarian collagist Eartheater, the hypnotic aquatics of French-Japanese artist Tomoko Sauvage, Australia's broken-glass maverick Justice Yeldham, Algonquin synthpop sensualist Mich Cota, bitch-punk sound theorist Debby Friday, NYC's piano-bending mystic Kelly Moran, brutal UK rainbow rockers Guttersnipe, Toronto's rising club punks Just John x Dom Dias, and more.
 
OBEY also offers a series of free artist talks, events, and workshops through the Everyseeker Symposium, and the ever-popular OBABY, an interactive arts workshop for participants 0-10 and their guardians hosted by the Khyber Centre for the Arts.
 
Everything before 6 p.m. is free and open to all ages. Evening and late-night shows are ticketed on a PWYC basis at the door, and non-licensed events are free to those under 19.
 
Advance tickets for all events are available online. Go all in with a festival pass; nothing overlaps so with a pass, you can catch every single happening. See you this spring at the edges of everything!
Global Soundscapes Festival
May 31 – June 13 in Vancouver, British Columbia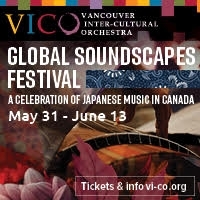 The Global Soundscapes Festival, presented by the Vancouver Inter-Cultural Orchestra (VICO), is a rich feast of sounds and rhythms that celebrates the intersection of Canadian cultures with musical traditions from all over the world. In 2019, the spotlight is on the instruments and traditions of Japan. The festival welcomes international guest soloists Naomi Sato (sho), Harrie Starreveld (shakuhachi), Miyama Tokita-McQueen (koto), Yuji Nakagawa (sarangi), composer Tomoko Fukui from Tokyo, and members of the Kyushu Okinawa Composers Association. These visiting artists will collaborate with a who's who of musicians and guest ensembles from British Columbia's vibrant contemporary classical and world music scenes. It's an opportunity to connect across continents, cultures and centuries—music without borders! For full festival info and the link to tickets, visit the VICO website. 
 
vi-co.org
Something Else! Festival
June 20 – 23 in Hamilton, Ontario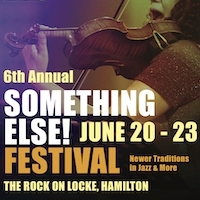 Zula Presents' Something Else! Festival features rare appearances from Czech virtuoso violinist-vocalist Iva Bittová, playing solo and joining revered drummer Hamid Drake, whose crack Chicago trio Indigenous Mind with Joshua Abrams and Jason Adasiewicz will perform twice. Genre-busting clarinet giant Don Byron will be featured solo and in other contexts.

You'll also discover drummer-poet William Hooker (NYC), drummer-composer Harris Eisenstadt's Poschiavo 50, pianist-electronicist Joanna Duda (Poland), soprano saxophonist Sam Newsome (NYC), as well as No Silenz (Quebec's Jason Sharp and Susanna Hood with French guests Fredéric B Briet and Christophe Rocher) and, from Quebec, saxophonist Yves Charuest, and multi-instrumentalist and composer Géraldine Eguiluz and her trio.
 
From Toronto, Glen Hall leads EAR-CAM with an all-star cast including Christine Duncan, Tomasz Krakowiak, and John Oswald; the Archives of Eternity with Mark Hundevad, Mike Gennaro,  Patrick Smith,and Andrew Furlong; the songcraft of Picastro; Brodie West's octet Eucalyptus; and the  trio of Bill Gilliam, Ambrose Pottie, and Kayla Milmine.
 
And from Hamilton: Sourpussy', Connor Bennett's solo sax-electronics project Tidal Pool, and wayward choristers Earth, Wind and Choir.
Toronto Summer Music: Beyond Borders
July 11 – August 3 in Toronto, Ontario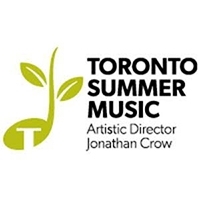 Toronto Summer Music's 2019 festival, entitled Beyond Borders, explores and celebrates the cross-cultural influences that have pervaded classical music from the times of Mozart and Mahler, right up to the composers of today.
The festival program includes: the opening night concert, hosted by Tom Allen, with stars such as Adrianne Pieczonka and Jon Kimura Parker; the 10the anniversary concert of Juno award-winning New Orford String Quartet; the Canadian pianist Angela Hewitt performing Bach's beloved Goldberg Variations; the Art of Time Ensemble with Canadian singer-songwriters Sarah Slean and John Southworth; renowned countertenor Daniel Taylor at Church of the Redeemer; Kleztory's unique interpretation of klezmer and world music; a night of Mahler's Das Lied von der Erde with the TSM Festival Orchestra under the baton of Gemma New; acclaimed ensembles such as the Dover Quartet, the Rolston String Quartet, and Ensemble Constantinople; and, world premieres by celebrated Canadian composers Alexina Louie and Christos Hatzis.
You won't want to miss the popular reGENERATION concerts featuring TSM's talented Academy Fellows!
Uptown Waterloo Jazz Festival
July 19 – 21 in Waterloo, Ontario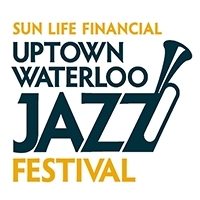 Presented in downtown Waterloo, this festival presents a world-class lineup of international, national, and local jazz performers. Over three days, a wide variety of music will appeal to music lovers of all ages and tastes—from intimate solo performers to the high energy of rock fusion,  from traditional small ensembles to dynamic big bands and even electro-funk-rap—promising something for everyone. 
After performances, festival-goers will have a chance to meet the artists, who will be selling merchandise and participating in question-and-answer sessions, providing a great opportunity to get to know them. Many appetizing food and beverage options, including craft beer and wine, will also be available on-site between sets. This relaxed, family-friendly event includes a drumming class for all members of the family from babies to seniors. And if the music moves you, there is plenty of room to boogie!
While the Uptown Waterloo Jazz Festival is free to all, donations are encouraged. 
Ottawa Chamberfest
July 25 – Aug 8 in Ottawa, Ontario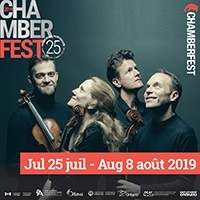 The 2019 Ottawa Chamberfest presents violinist James Ehnes, the Canadian Brass, pianists Janina Fialkowska, Hinrich Alpers, and Angela Hewitt, a celebration of baroque composer Barbara Strozzi's 400th birthday, Art of Time Ensemble performing the Beatles' Abbey Road, the Netherlands' Syrène Saxophone Quartet, Dover Quartet, and many more!
Celebrating 25 years, Ottawa Chamberfest brings together the boldest names in ensemble and solo performance for musical celebration in the nation's capital throughout the year with a concert Series and community engagement and education programming, culminating in the summer festival.
The world's largest festival of its kind, Chamberfest is a 2019 Festivals and Events (FEO) Ontario "Top 100" and winner of seven consecutive Lieutenant-Governor's Awards for the Arts.
Electric Eclectics XIV
August 2 – 4 in Meaford, Ontario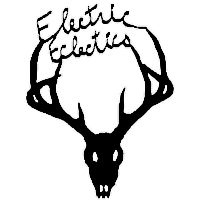 At this year's Electric Eclectics, Sonic Youth cofounder Lee Ranaldo and Leah Singer will perform their collaborative work for suspended electric guitar and film/video projection, immersing festival-goers in a spectacle as Ranaldo's guitar plays and swings in pendulum arcs through the performance and audience space while interacting with Singer's overlaid projections.
Additional headliners include: the duo of Alex Zhang Hungtai (Dirty Beaches) and Pierre Guerineau (Essaie Pas), which makes its debut in July at Sunnyvale in Brooklyn in July; and New York-based composer David First ("a bizarre cross between Hendrix and La Monte Young," according to the Village Voice), who has performed on guitar with Cecil Taylor, created a significant ouevre of analog electronic music dating from the 1970s, cofounded the seminal 1980s psychedelic punk band Notekillers, and released a significant number of drone-work recordings to critical acclaim.  First has been called "a bizarre cross between Hendrix and La Monte Young" in the Village Voice.
 
Other performers at EE include: Hélène Barbier (Montreal), multidisciplinary artist and musician Alexis O'Hara (Montreal), post-punk foursome Bonnie Doon (Ottawa), electronic duo Cares +WHQB (Toronto), sound artist Adam Basanta (Montreal), DJ 1KW (Munich), Lee Paradise (Toronto), and Freaky Boos (Hamilton).
Discounted tickets are on sale now. All festival tickets include free camping.
Guelph Jazz Festival
The Guelph Jazz Festival features world-class creative improvised music in ticketed and free concerts in a lively community setting. Highlights of this year's program include Jen Shyu, Nine Doors; Tomas Fujiwara's 7 Poets Trio; Ingrid Laubrock, Tom Rainey & Hank Roberts; Brodie West Quintet; Erwan Keravec solo and duo with Hamid Drake; NAIL: Lori Freedman, Nicolas Caloia, Ab Baars & Ig Henneman; Paula Shocron, Guillermo Gregorio and Pablo Díaz; Susan Alcorn; John Kameel Farah; chik white; The Titillators; Malcolm Goldstein & Rainer Wiens; Atlas Revolt; Way North; and many more.
The festival's free Colloquium features artist talks, keynotes, panel discussions, interviews, and other complementary programming.
Tickets and passes can be purchased from the River Run Centre box office beginning July 2.
AKOUSMA
October 22 – 26 in Montreal, Quebec
Montreal's AKOUSMA festival returns in October 2019 for its 16th edition. The complete lineup for this year's international festival of immersive digital music will be available on AKOUSMA's website in September—bookmark it so you don't miss out! Most of the concerts take place at USINE C, where music is spatialized by the composers through a top-of-the-line loudspeaker orchestra.
 
AKOUSMA is the annual Canadian rendezvous to discover what's hot in electroacoustic music with local performers from around the world. Artists featured previous years include Oren Ambarchi, Rashad Becker, Myriam Bleau, Rose Bolton, Horacio Vaggione, and Jana Winderen. Acousmatic, live electronics and A/V are presented on the ultimate hi-fi surround system, and the composers also participate in lectures and pre-concert talks.