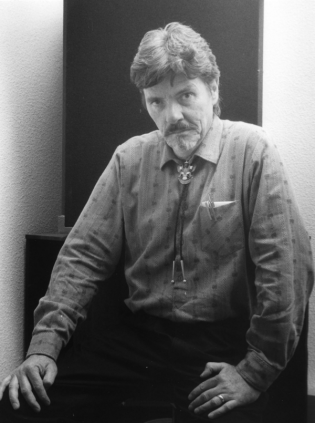 James Tenney Collection: X Avant XII
James Tenney Collection – only $49
3 mags + 3 CDs ***limited copies available***
Join us at the Music Gallery for X Avant XII James Tenney: Resistance on October 15 in Toronto. The festival concludes with a showcase of Tenney's incredible range of interests and disciplines, and reflects almost 30 years of musical activism.
MW #64, Spring 1996
"Transparent to the Sounds of the Environment" on perception ad Tenney's pieces for large settings + CD: Koan for String Quartet.
MW #77, Summer 2000
"James Tenney's Cultural and Compositional Diversity" and "James Tenney on Intention, Harmony and Phenomenology" + CD: Chorale, performed by Sabat/Clarke violin and piano duo.
MW #86, Summer 2003
"Tenney plays Cage" James Tenney in conversation with Gayle Young + CD: Sonatas and Interludes for Prepared Piano.
$49.00 +shipping
Offer valid until October 30, 2017, while supplies last
MW Editions: R. Murray Schafer's "The Black Theatre of Hermes Trismegistos"
Detailed graphic score for one of Schafer's key series of Patria music theatre works, signed with the comment "to accomplish the same miracle." 88 pages, 11.5" x 17"
Musicworks Editions is a new fundraising project that supports our Musicworks in the Classroom outreach program. Funded exclusively by the generosity of sponsors and donors, three thousand copies of Musicworks magazine are distributed to music and media arts students at the university/college levels every year. We believe that this program is essential to build awareness and educate the next generation of listeners, composers, musicians, and sound artists.
We encourage you to support Musicworks in the Classroom through the purchase of a
Musicworks Edition
. Other Musicworks Editions include Gordon Monahan's
ABCDEFG,
John Oswald's
Four Editors Edited
, and Pauline Oliveros'
Important Notice.
Kindly direct any inquiries to Anastasia at
[email protected]
or by calling (416) 977-3546.
$300.00 +shipping
Offer valid until December 31, 2018, while supplies last