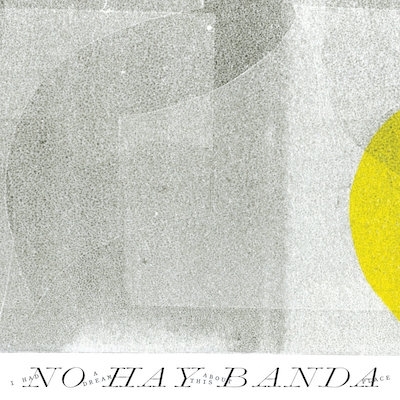 No Hay Banda, a commissioning group, presenter, and record label founded in Montreal in 2016, codifies their work in the Canadian experimental music scene on their adventurous debut album, I Had a Dream About This Place. The four-track record presents winding, texturally explorative pieces by composers Anthony Tan, Sabrina Schroeder, Andrea Young, and Mauricio Pauly.
The works featured on I Had a Dream About This Place let abrupt textural and timbral shifts drive dramatic arcs. No Hay Banda's expert performance digs into the unexpected, too, emphasizing the music's sharp turns. Anthony Tan's An Overall Augmented Sense of Well-Being exemplifies this style by moving from tremolos and clangs to bristling electronics and glissandi. By the end, pitches tumble into a cavernous, echoey pit and disperse. Sabrina Schroeder's Rubber Houses similarly explores rapid shifts, with a series of deep drones blossoming out of interwoven, breathy sounds. Andrea Young's A Moment or Two of Panic again chooses to pair unexpected instruments and melodies, but instead of letting each texture cohere, it feels like a hodgepodge of forlorn sounds.
It's the final few moments of Mauricio Pauly's The Difference Is the Buildings Between Us, though, that ultimately prove the most shocking and surreal. After abrasive whistling tones fade away, the piano emerges in a series of meditative, colourful chords, yielding a few moments of serenity. It's one more twist that shows the artists' fearlessness and the abundance of surprises that arise from it.