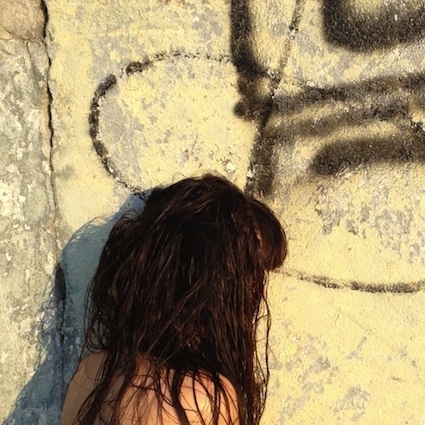 There are few Montreal venues Ida Toninato hasn't shaken with her thunderous saxophone. She is renowned, both locally and abroad, for her powerful tone and her passionate involvement in avant-garde music. In recent years, her practice of improvisation has morphed into composition, in particular using locations with an exceptionally long reverberation time. She now regularly scavenges churches, old warehouses and underground basements for sounds. By "activating the space" with her saxophone and giving us the recorded results to listen to, she allows us to embark on a journey in the vibrations of the room, of the sound itself.
This site-specific music is at the core of Toninato's latest album, Strangeness Is Gratitude. Likewise, the saxophone, repetition, and layered recordings form its minimalistic essence. On all seven pieces, the reverb acts on the sound the way digital processing would. Every looped melody is stretched in time, slowly passing us by before waning in the silence, leaving behind a trail for the listener to follow.
Highlights include Wanderers, the fragile Frissonneur de nuit and the grieving, haunted growls of Désir. Lest we forget, the final instants of Hymne, where Ida's anthem concludes our travel, brings us, humble sound explorers, a bit closer to the stars.