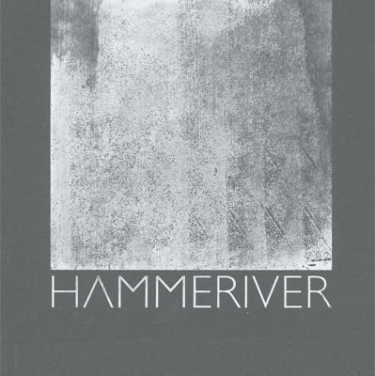 Hammeriver is an ensemble brought together by Australian harpist Clare Cooper to pay tribute to the lasting influence of Alice Coltrane Turiyasangitananda. It is an interesting collection of players for this type of project, incorporating Austrian improvisers Christof Kurzmann and Werner Dafeldecker, plus two members of the great Australian band the Necks, as well as bassist Clayton Thomas and saxophonist Tobias Delius. Remarkably, the group's leanings towards free improv rather than free jazz end up being just the right inflection to honour Coltrane's memory. Listening to this recording is a reminder of how important an expansive sense of space was to the later recordings of Alice Coltrane's solo career.
The ensemble adapts just one Coltrane recording: Ohnedaruth—her tribute to her late husband—from the album Monastic Trio. Hammeriver's rendition is a thoughtful assessment of the slow, meditative roll-out of sound that is characteristic of the original, with Delius' saxophone mutating Pharaoh Saunder's solo into a deliberative, modern retake. Hammeriver's performance of Cooper's E also directly brings to mind Coltrane's music. In the piece, the seven performers are asked to play the pitch E, in any register. The result creates a swirl of sound akin to the hyperactive stasis that Coltrane created through her string arrangements or tamboura playing, both of which provided a bed of sound for her soloists to perform over.
This tribute is a perfect opportunity not to revisit Coltrane's music through mimicry, but to productively consider how her work may resonate in the musical choices that exploratory musicians are making today.