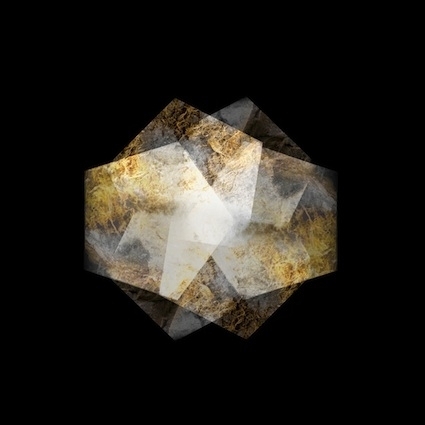 At a time when rhythmic repetition in chamber music is so often co-morbid with cloyingly banal indie-isms, The Weathered Stone, from Irish composer Benedict Schlepper-Connolly, offers a rather bright glimmer of hope.
From the outset, with its first and titular track (a piano trio), the sound is warm, but abstruse enough to engender curiosity. There's something in its sensitivity and affable demeanour that suggests the 1980s output of lyrical Flemish postminimalist Wim Mertens. Yet contrastingly, Schlepper-Connolly's orientation toward spindly textures and persistently odd colour might also recall Allison Cameron's earlier catalogue (especially the work on her disc Ornaments). It's a fruitful intersection within the contemporary compositional landscape, yielding decidedly listenable yet gently ear-bending music.
The View From Above follows—a string quartet that trades second violin for double bass. It isn't a drastic departure from the prior piece in its approach, yet with demure glances in the direction of romanticism, distinctive percolating gestures, and sharp structural delineations, one might mistake it for a homage to Janáček's string quartets. The crystalline hush of its final three minutes offers one of the album's highlight moments.
The sudden appearance of an "untrained" male vocalist (Schlepper-Connolly himself) in the third piece, Beekeepers, might justifiably sound the "indie" alarms, but set these prejudices aside and the work is seen to steer well clear of irksome twee-ness. Instead, it conveys a strikingly intimate vulnerability. The humble delivery and gentle nods toward traditional music are perfectly congruent with the delicate arrangements.
The final work, Field, is arguably the most conventional of the bunch, particularly in its cinematic piano manoeuvres, but as is the case with Mertens' work, or even the recent chamber music albums of Ryuichi Sakamoto, taste and imagination prevail in spite of the familiarity of its surface.
The performances are executed with the utmost clarity. The Robinson Panoramic Quartet wisely avoids indulging in superfluous vibrato, a decision that flatters Schlepper-Connolly's work and permits listeners to savour its ambiguities.
The Weathered Stone is a document of staunchly accessible yet substantial music that stands in juxtaposition to that of other more strategically temperate composers. It's a delight to hear a new composer navigating this sort of terrain so palpably on his own terms.