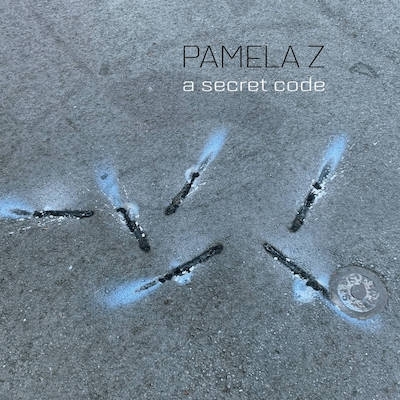 Characterized by the transformation of mundane experience into something beautiful and poignant, A Secret Code includes works from across Pamela Z's repertoire—pieces written for dance, excerpts from larger works, and works from live-sampled concerts. Pamela Z uses extended vocal techniques, operatic bel canto, found objects, text, and digital processing. Her voice is rich and powerful as it interacts with the electronic material. She seamlessly knits different layers of material with a clear vision and a witty sense of humour that is quietly persuasive.
In "Unknown Person," she uses found-text lyrics taken from the security questions asked during airport check-ins. She nimbly walks the line between serious and silly, ultimately creating a balance that is surprisingly intimate. In "Typewriter," Pamela Z's sense of humour is on full display, as she recites a letter ostensibly written on a typewriter. In a tongue-in-cheek finale, she signs the typewritten letter "
[email protected]
."
"He Says Yes" is a standout track. An excerpt from a piece written for choreographer Sara Shelton Mann's Echo, the music is intoxicatingly rhythmic. It includes a sample of the freight-elevator sound in Pamela Z's artist live-work building. The gravitas and disruption of the sound interject a percussive wallop into the continuous dance, keeping the listener on their toes.
"Am I actually remembering it or am I constructing it?" is a phrase quoted in the track Other Rooms. It characterizes the overall mood of the album—one of delightfully surreal world-examination.