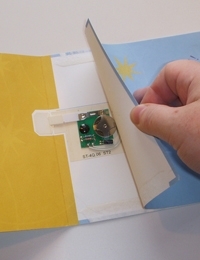 Top 6 Reasons to Circuit Bend
There are a lot of reasons why circuit bending is the fastest-growing underground electronics branch of the acquired-technology arts movement:
It's easy. You don't need to know anything about electronics to get involved with this intuitive approach to the subject. All you need is a screwdriver, a sense of curiosity, and a keen eye for the unexpected.
It's inexpensive. Most circuit benders use materials found at thrift stores, garage sales, or even in the garbage.
It's green. Many of the devices and components that circuit benders use are on their way to a landfill.
It's empowering. Circuit bending makes electronics accessible for everyone. It is a theory-free, intuitive, right-hemisphere approach to electronics. Rarely does a project fail.
It's inspiring. Circuit bending moves the focus in the creation of music away from composition, repetition, and accuracy, redirecting it to realms of exploration, discovery, and chance operations. Sure, you may still not be able to play the piano when you're done, but you sure can play the heck out of a bent toy!
It's community oriented. The circuit-bending community is global, friendly, open-sourced, and growing. There are various bending festivals around the world, as well as tens of bending forums on the Internet. As a result of the circuit-bending community's dedication to education, there are countless workshops being conducted around the planet annually.
--Roth Mobot, excerpted from Musicworks issue 112. Photo by: Roth Mobot.